This post is also available in:

Tiếng Việt (Vietnamese)

日本語 (Japanese)

ไทย (Thai)

Português (Portuguese (Brazil))

हिन्दी (Hindi)

Indonesia (Indonesian)

Русский (Russian)
Looking for a new platform for multi-streaming besides Twitch and YouTube? If that's the case, you might consider the potential of the Trovo platform. Launched by Tencent Games in 2020, Novo is a community-focused platform designed to make it easier for streamers to connect with their audience and loyal fans. And in this article, we will show you how to live stream on Trovo using our Live Now app.
How to Live Stream on Trovo with Live Now
If this is the first time you hear about Trovo, let's go to their official website trovo.live and register an account. After registering, please follow the step-by-step guide below.
Step 1: Login to your account and click on your Avatar on the top right of the screen. Then select Creator Studio.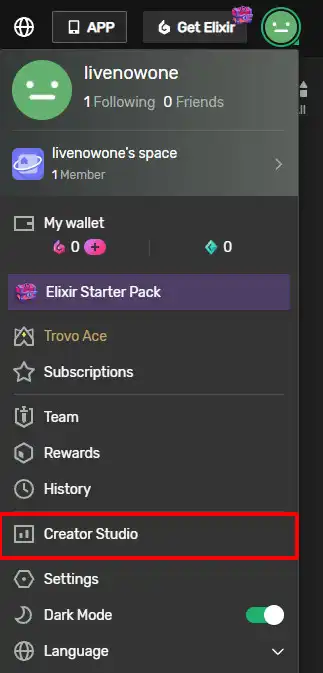 Step 2: On the main screen of Creator Studio, you will see the Host URL and Stream Key. Copy them for step 4.

Step 3: Scroll down to edit your live stream information like title, category, cover, language, etc.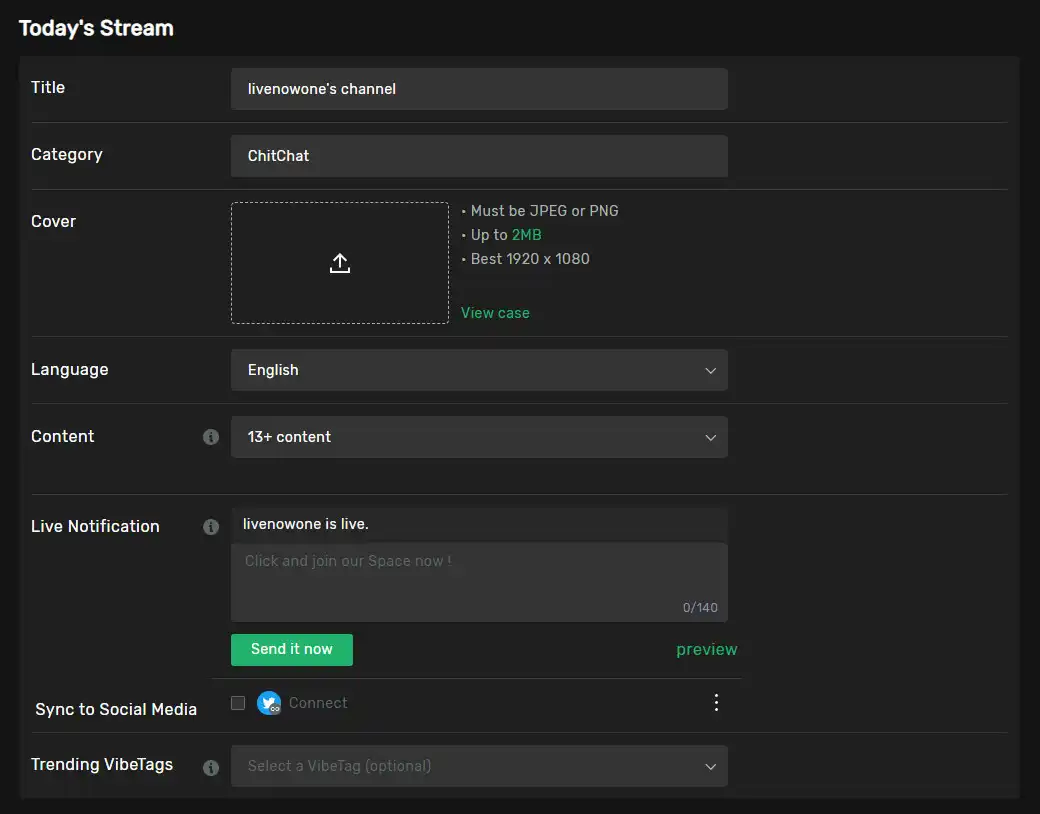 Step 4: Open Live Now app, click the RTMP button and enter the copied information in step 2 to the RTMP URL and Stream Key fields. Then click Next.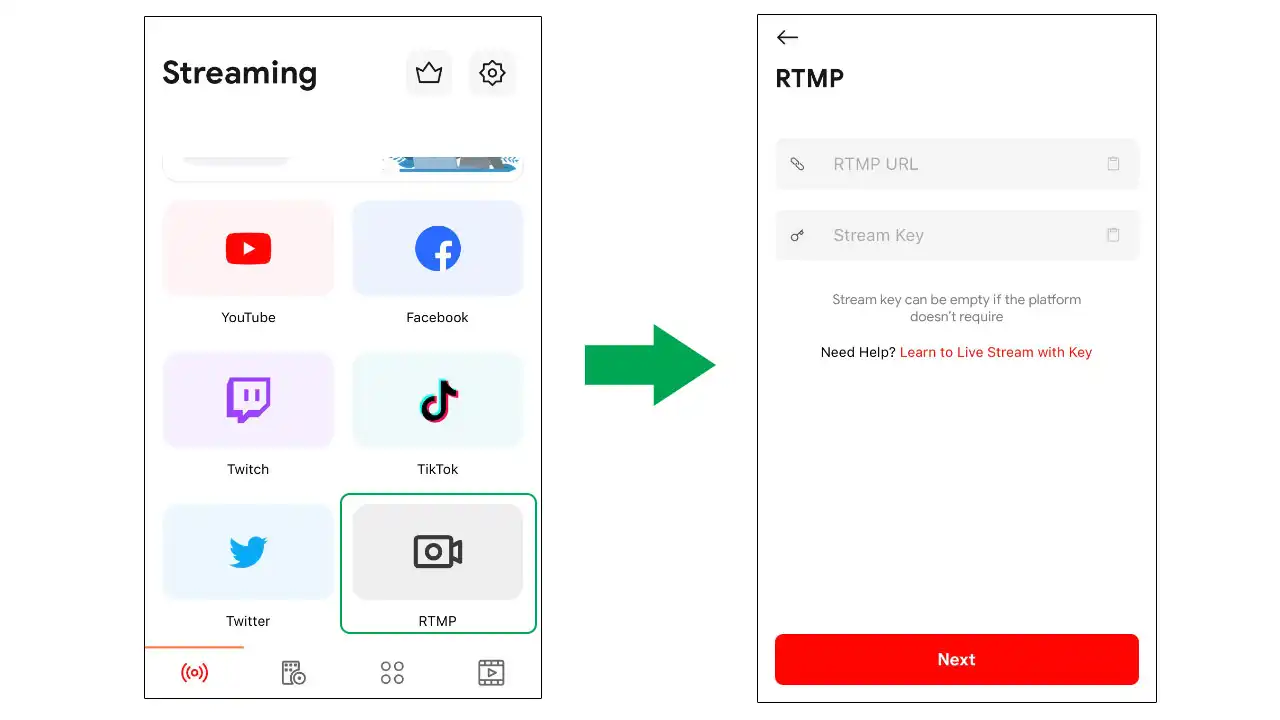 Step 5: Customize your live stream here by editing Overlay, Theme, video quality, FPS, etc. After finishing, click Start Stream Now to go live on Trovo.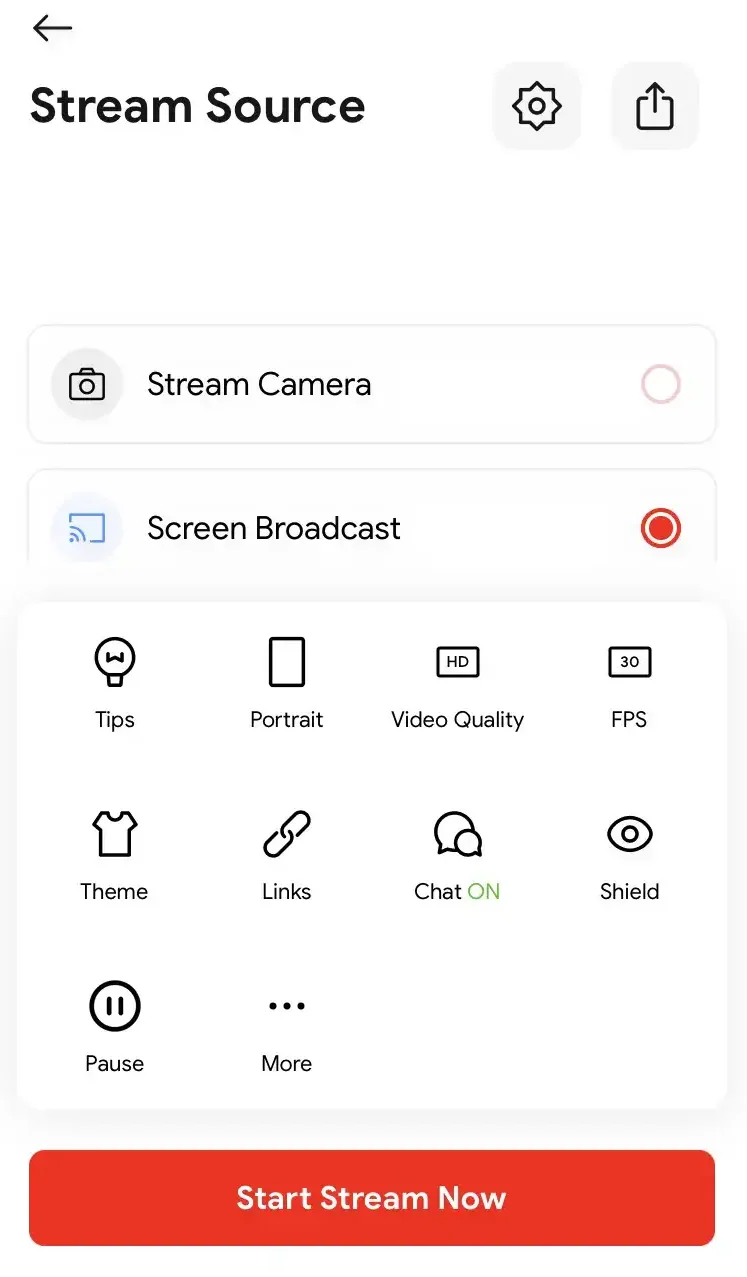 Why Should You Use Live Now to Stream on Trovo?
Our Live Now app is know for a user-friendly and efficient platform that simplifies the process of live streaming. Here are some of the top reasons why you should choose Live Now to live stream on Trovo:
Simplicity at its Best
The Live Now app has a simple interface that anyone can use with just a few minutes of learning. Even if you are just a beginner to live streaming, you will find our app very user-friendly and intuitive.
Top-Notch Quality
At Live Now, we understand the importance of delivering high-quality live streams to your audience. Our app uses advanced streaming technology to ensure that your audience enjoys smooth and seamless viewing, free of lagging.
Various Customization
We know that every streamer has unique preferences when it comes to broadcasting. That's why we offer customizable settings, such as adjusting video and audio quality, adding overlays, timestamps, and no-copyright music, among others.
If you are a new streamer, you can check out our 4 tips to make your live stream look outstanding and professional.
Budget-Friendly
Live Now app is an affordable solution for anyone looking to live stream on Trovo or other platforms. Our pricing plans are competitive and affordable for everyone. Additionally, our multistream feature allows you to reach a wider audience across multiple platforms like Twitch, Youtube, Facebook, Amazon Live, Kick, etc.
In short
Trovo is an exciting new streaming platform that offers a unique combination of gaming and community content. With a rapidly growing users, Trovo provides an excellent opportunity for creators to diversify their sources of income thanks to multistream. And in our app, you will have all the tools you need to make your live stream outstanding and engaging. Download Live Now today and start sharing your passion with the world!