This post is also available in:

Tiếng Việt (Vietnamese)

日本語 (Japanese)

ไทย (Thai)

Português (Portuguese (Brazil))

हिन्दी (Hindi)

Indonesia (Indonesian)

Русский (Russian)
Although Facebook Gaming was closed in October 2022, Facebook remains a fertile ground for game streamers. Compared to YouTube and Twitch, Facebook offers a unique edge with seamless integration for posting updates and pictures on Pages and Personal Profiles as well as its massive user base. Moreover, the multistreaming feature allows streamers to live stream game on Facebook and other platforms at the same time with iOS, maximizing your reach and drawing a larger fanbase to your primary channel. So, whether you're new to streaming or an experienced content creator, tapping into Facebook's potential is essential for growing your fanbase.
In this article, we will show you how to live stream games on Facebook using your iOS device. From setting up your stream to tips to make it stand out, you'll have the insights to create an engaging live stream session.
Live Streaming on Profile vs. Page: What's the Difference?
Before you live stream game on Facebook using the Live Now app on iOS, you'll have the option to choose between streaming on your personal Profile or a Page.
1. Live Streaming on Profile:
Live streaming on your profile is a simple way to connect with friends and family. Your live stream will be visible to your followers and you will have the opportunity to interact with people you already know. This can be a great choice when you are just starting out with a live stream because it will be easier for you to interact and talk with acquaintances than strangers. You can also easily earn more likes, comments, and shares to build your channel in the first place.
2. Live Streaming on Page:
There are many benefits to creating a Page dedicated to your game content. Live streaming on your Page allows you to reach a wider audience, connect with fellow gamers and enthusiasts, and build a community around your content. The important thing is that you will have a separate space to focus on the game more, avoiding being diluted by normal statuses if you use a person Profile. In addition, Pages offer better advertising and analytics tools, allowing you to track your progress and connect with your fans more effectively.
How to create a Page on Facebook
If you don't have a Facebook Page yet, follow these steps to create one:
Log in to Facebook: Log in to your personal Facebook account.
Navigate to Pages: Click on the "Create" button in the top right corner and select "Page."
Choose a Page Type: Type "Gamer" or "Public Figure" in the category, which best suits your role as a game streamer.
Enter Page Details: Provide essential information such as your Page name, and a brief description. You can also upload a profile picture and cover photo that represent your gaming content.
Customize Your Page: Add additional information, such as your primary channel, website link, contact details.
Publish Your Page: Once you're satisfied with your Page's setup, click "Create Page" to make it live.
Start Streaming: With your Page created, you can start to live stream game on Facebook with iOS.
Download Live Now App and Get Your Game Ready
Begin your journey by downloading the Live Now app from the App Store on your iOS device. Simply search for "Live Now – Live Stream" and tap the "Install" button to get it on your device. Get the game you want to live stream ready and continue to the next steps.
How to Live Stream Game on Facebook with iOS
Before you live stream game on Facebook, ensure your iOS device (iPhone or iPad) is fully charged. Then follow these steps below.
Step 1: Open Live Now app and click on Facebook icon.
Step 2: Login to Facebook and authorize Live Now to manage your account.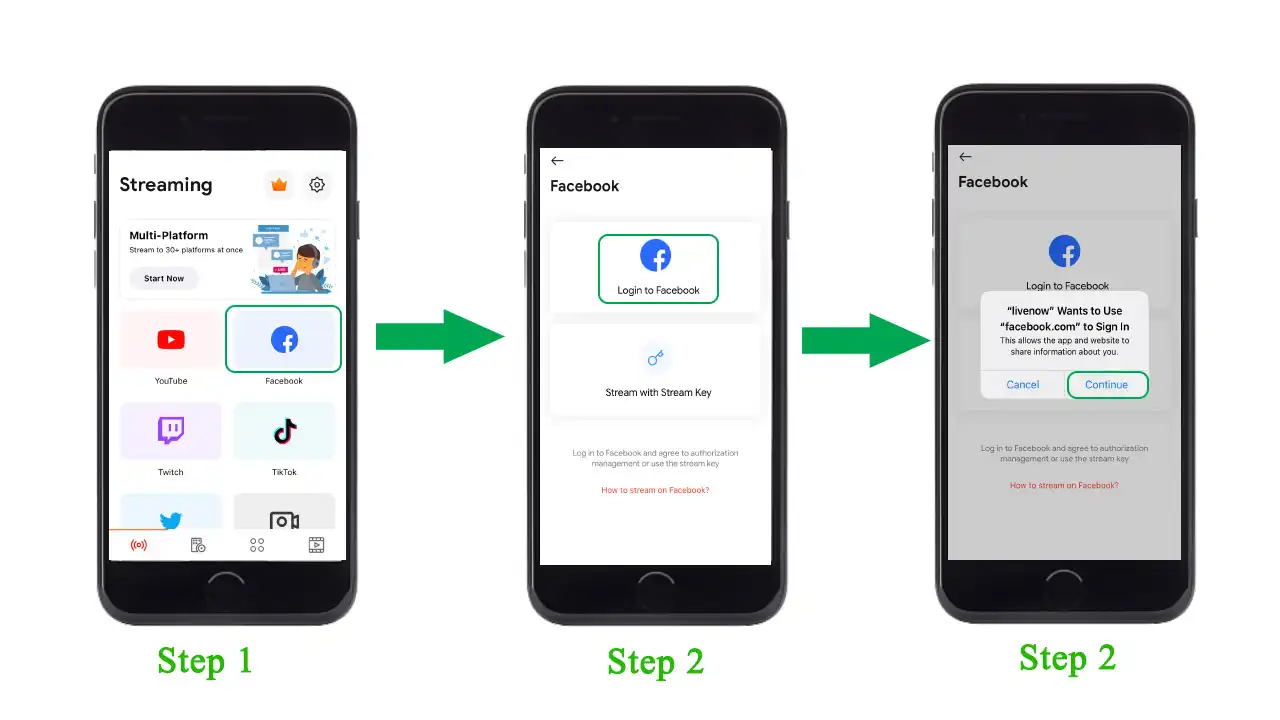 Step 3: Choose to live stream game on your Profile (Timeline) or one of your pages. Simply click on the Page you want to use if you have multiple pages. If your Facebook pages don't show up to connect in Live Now, follow this instruction to solve this problem.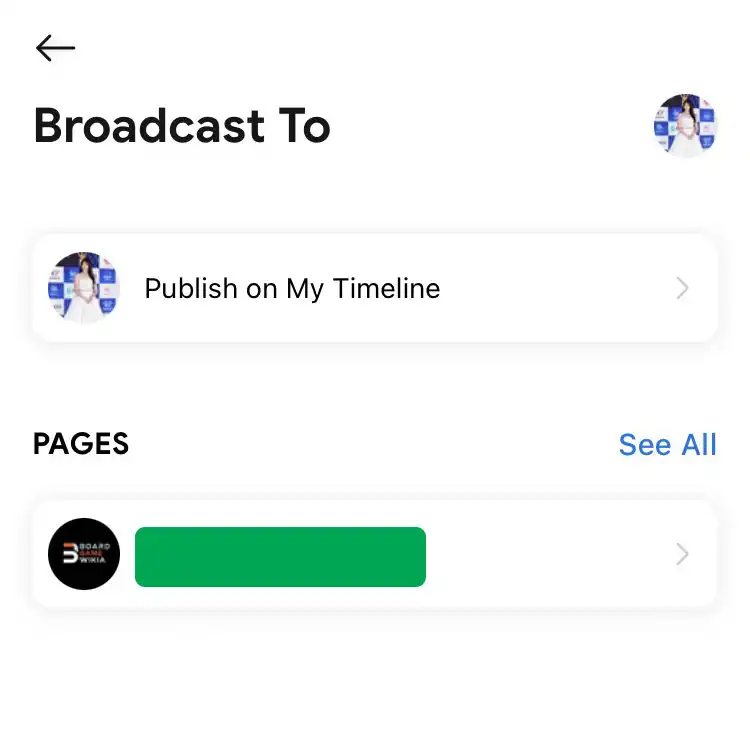 Step 4: Enter the Event title (the name of your stream) and description. Remember to select "Public" to make your stream visible to everyone. Then, click Next.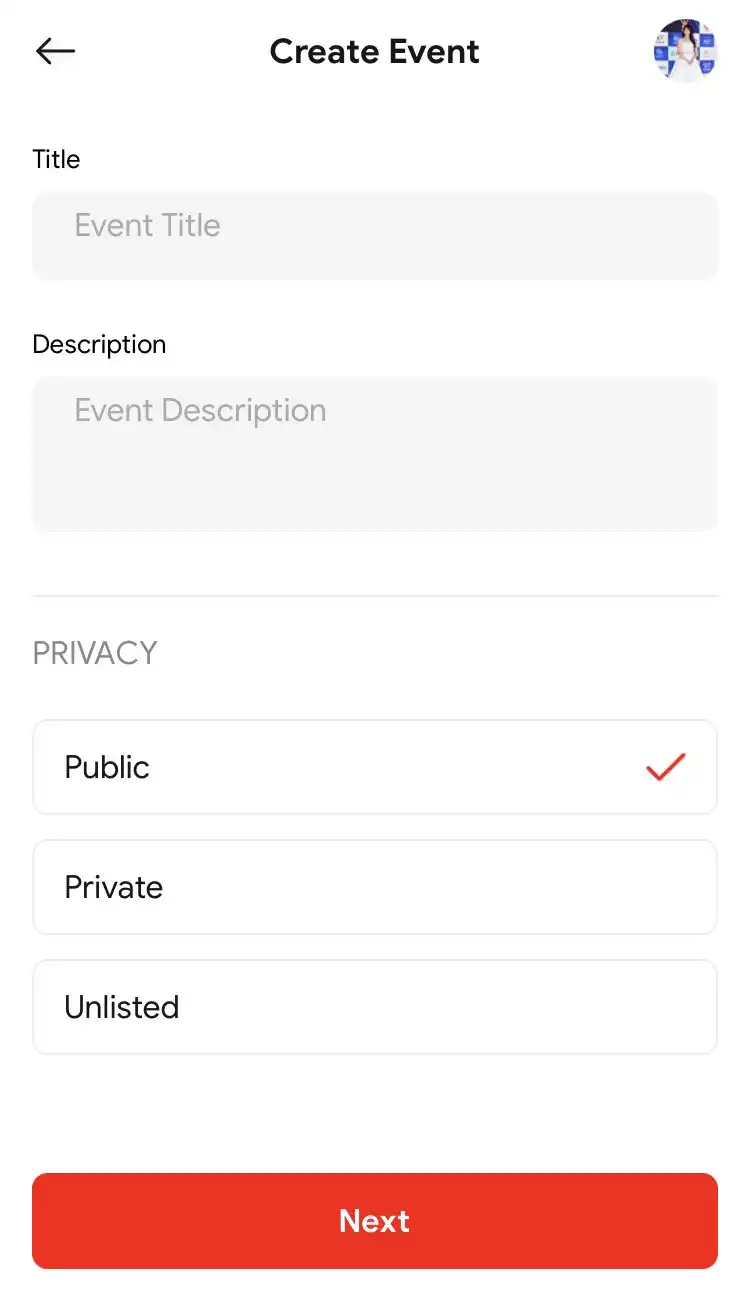 Step 5: Select "Screen Broadcast" to initiate live game streaming on Facebook using iOS. Within this option, you can customize crucial parameters including video format (portrait or landscape), video quality, FPS, theme, chat functionality, and more. Once you've fine-tuned your settings, tap "Start Stream Now".
Note: For models from iPhone XS and below, you should only choose the maximum configuration at 720p video quality and 60 FPS. This setting will make your live stream run smoothly and avoid errors that cause the stream to be turned off suddenly.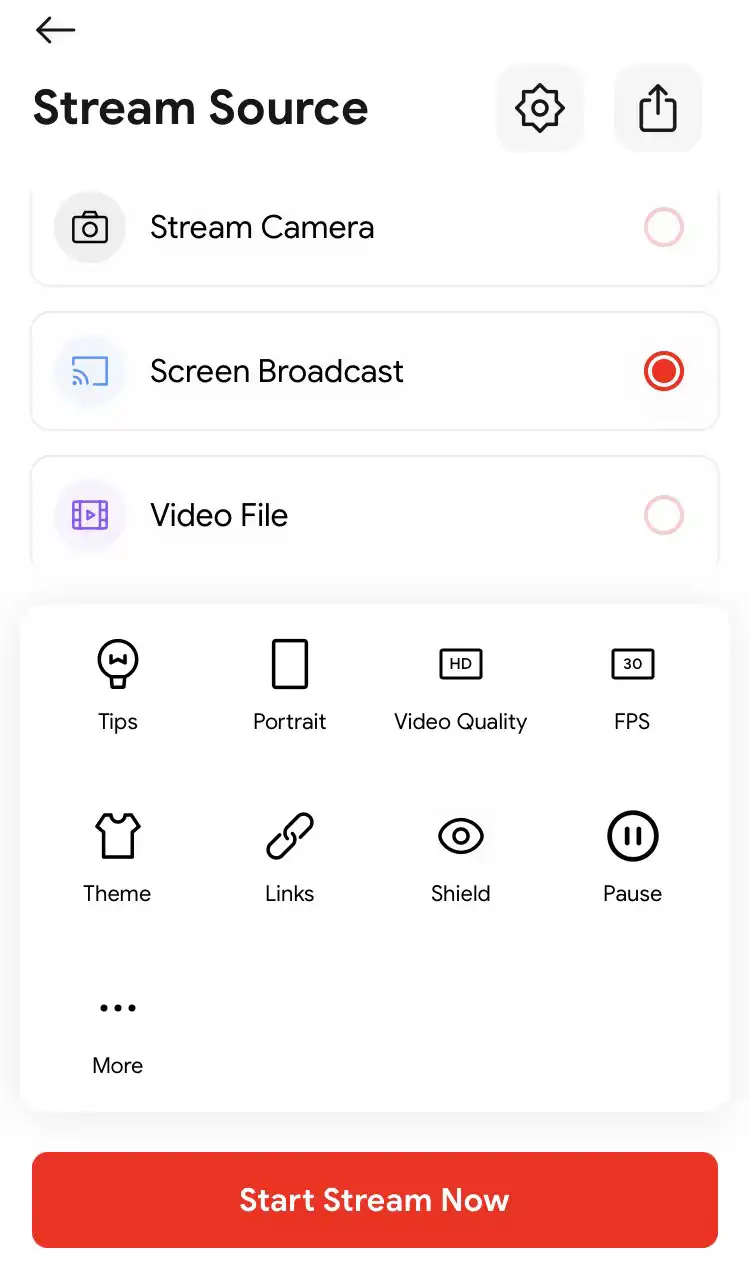 Step 6: Turn the Microphone to capture your voice. Next, press the Start Broadcast button to commence your live stream on Facebook. Keep in mind that everything on your screen, including notifications, will be captured.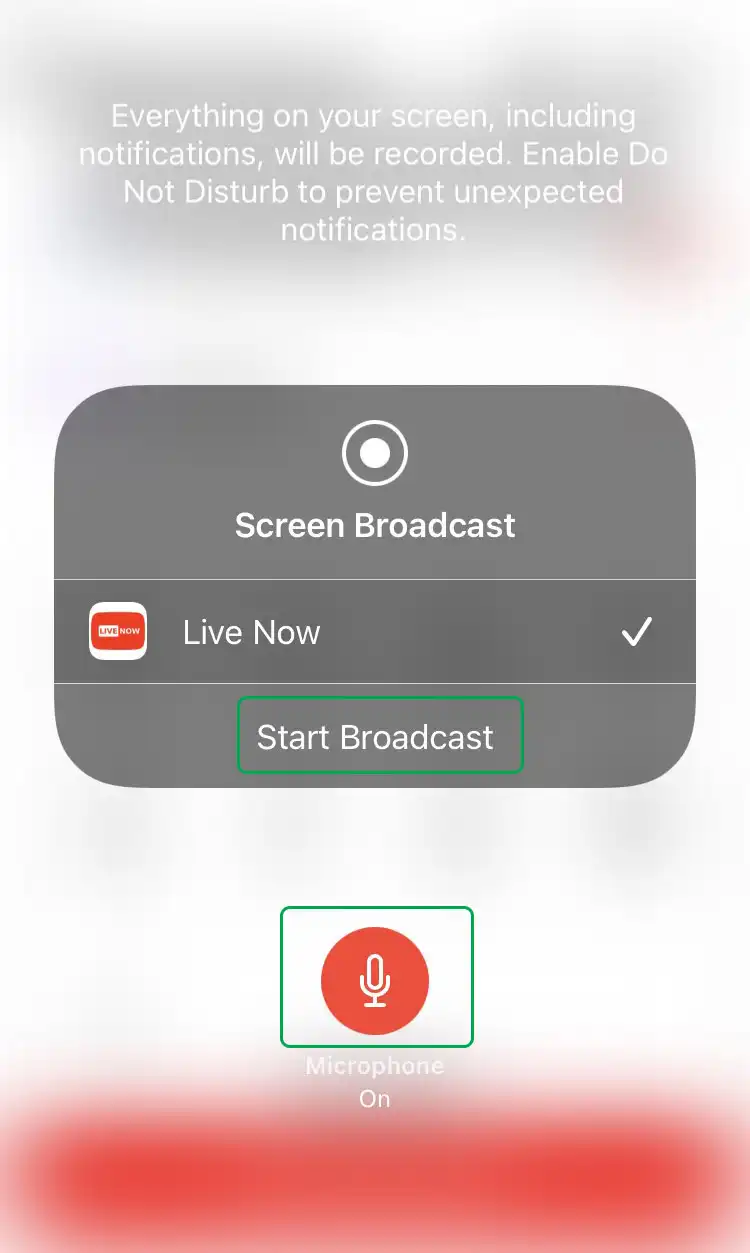 Step 7: Return to the main screen of your phone and open the game you love to play and live stream it to the world.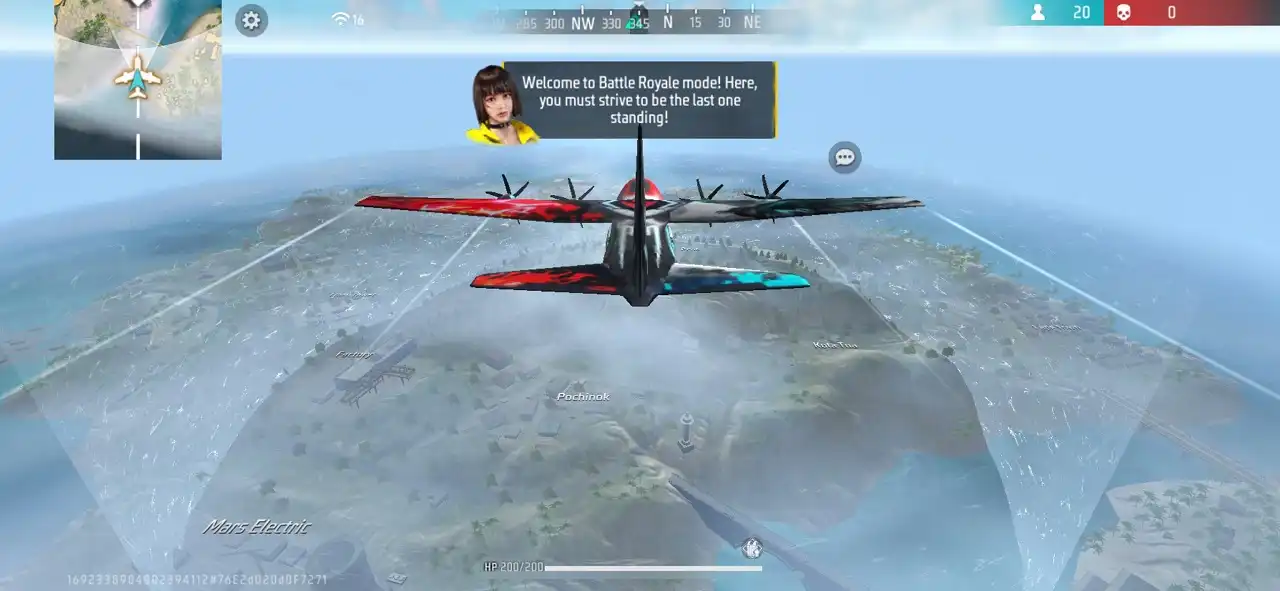 How to Login Facebook with A New Account
On iOS devices, when you want to log in to Facebook with a new account, you will get an error that Facebook always automatically logs into the old account again. This is because the iOS Safari browser still saves your old account information.
To resolve this error, go to Facebook on Safari and log out of your old account. Then, log in to your new account on Safari. Now, enter Live Now app and connect to Facebook to live stream with the account you have just logged in.