Sometimes, the Facebook page you want to use for streaming doesn't show up on the Live Now app. It may be because you haven't given permission for Live Now to set up connections. When this happens, follow the steps below to grant Live Now permission for your page.
How to connect your Facebook page with Live Now app
Before doing anything, you should click "See All" on Live Now app to make sure whether the page you want to use is already here or not.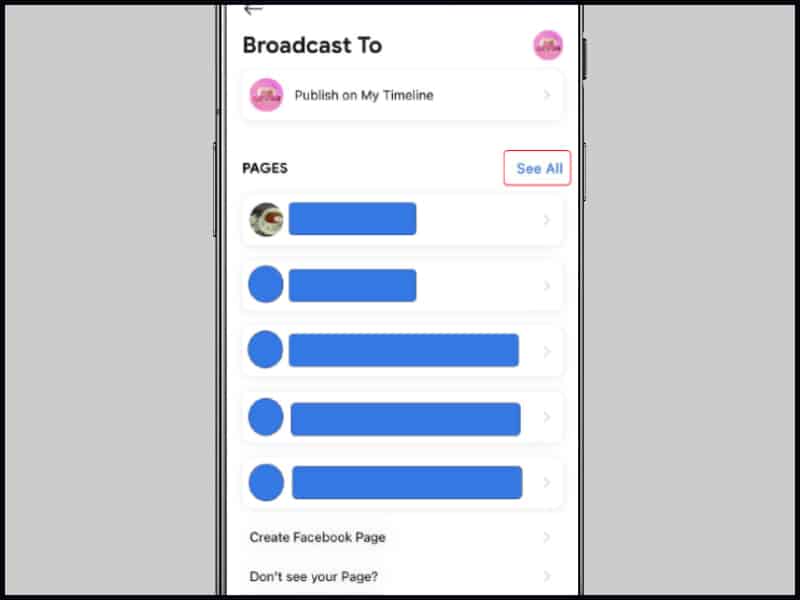 If it isn't there, click on "Don't see your page?" at the bottom of the screen.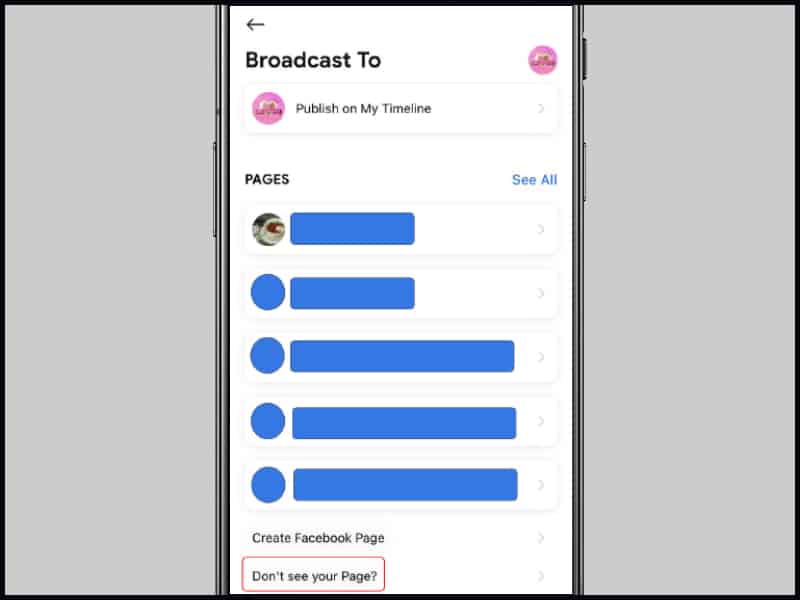 A popup will show up and tell you what to do. Click "Authorize" to continue.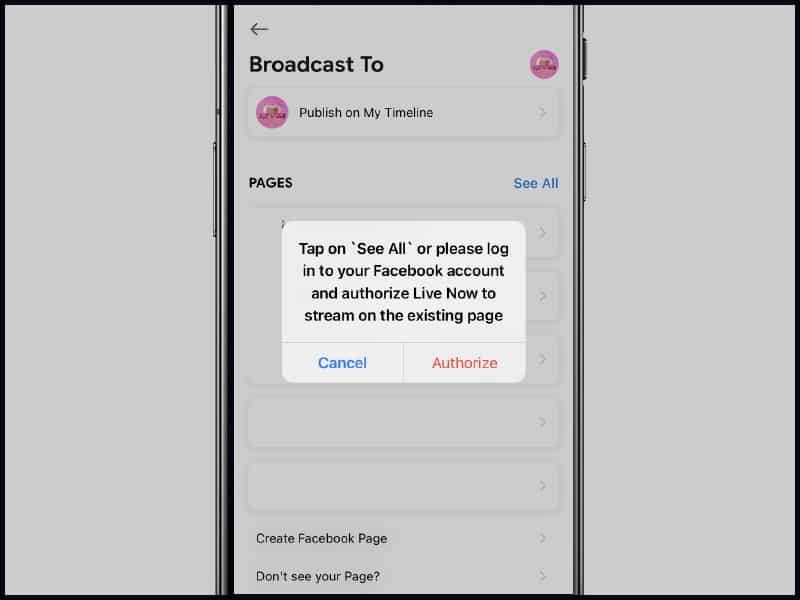 On the next screen, click on the "Continue" button to log into your Facebook account. Then follow the steps below to grant Live Now permission to connect with all of your pages.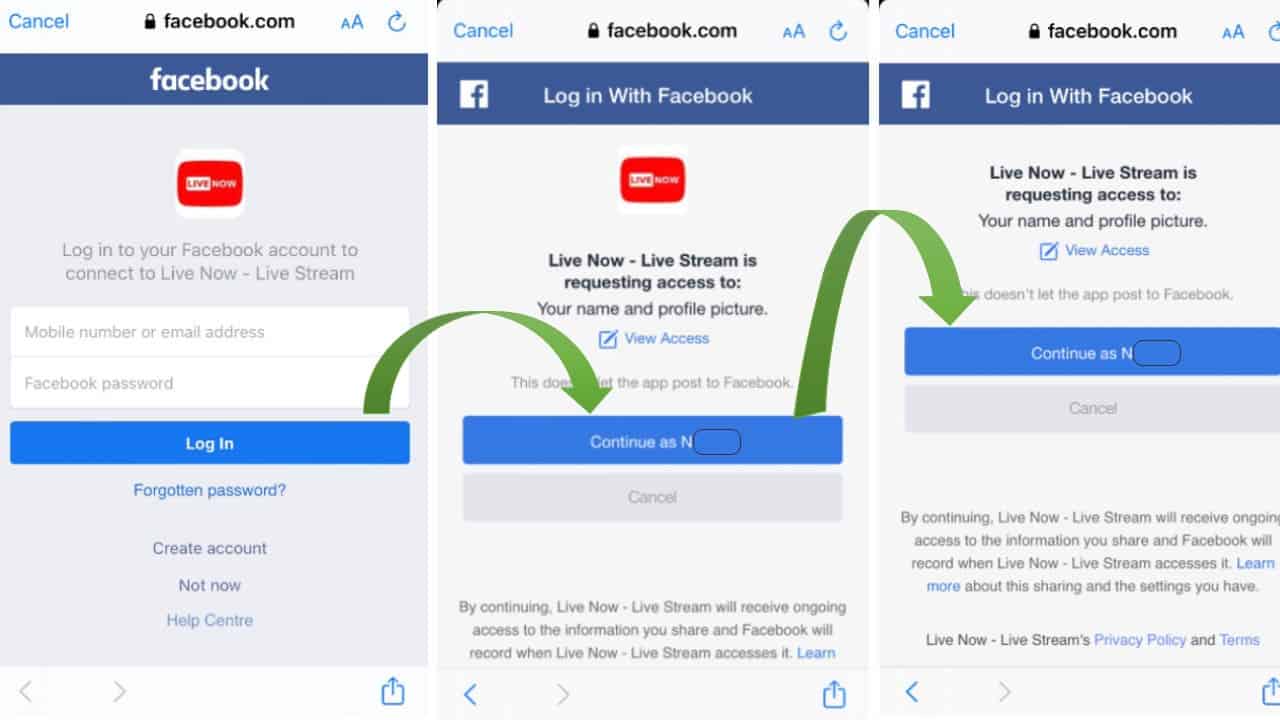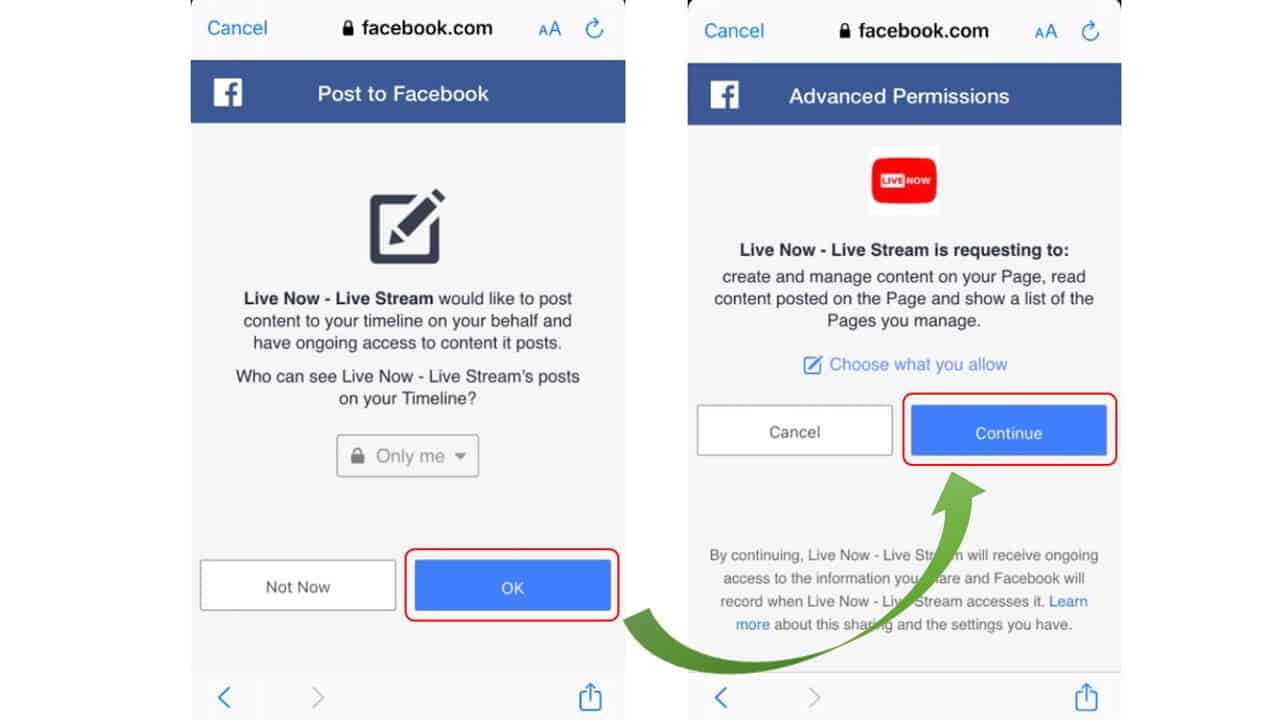 Now, you can click on "See All" again to select the page you want.
Check your page again
In case your Facebook page still doesn't appear on Live Now, you should check the following things.
Are you an admin of the page?
Is your page visible to everyone?
Make sure the page is a Facebook business page. It cannot be a personal page or a group.
To check your page role, click Your Avatar on the top of the screen > See all profiles > Select the page you want to check. Go to your page > Click Professional dashboard > Page access.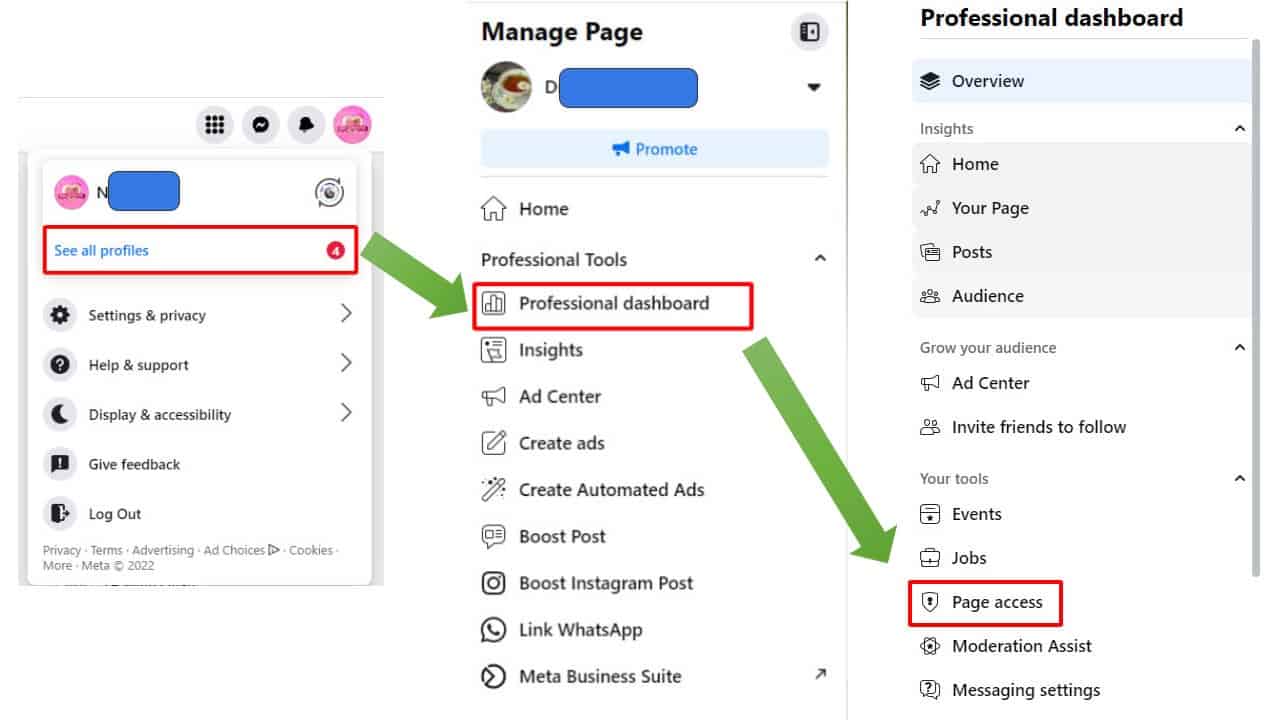 Here, you can see all People with Facebook access to your Page. If you are an admin, there will be full roles under your name and a three-dot button (…) on the right of each person's name.

To check the visibility, click "Settings" on the Page access column > Privacy.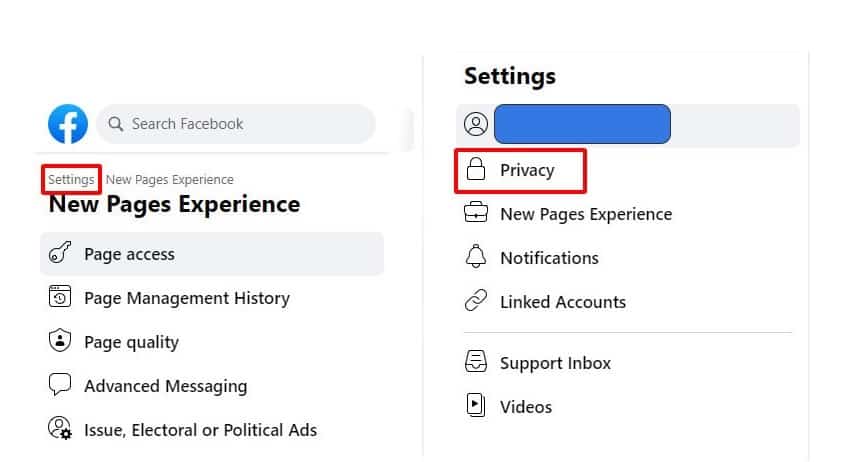 Next, change all of your activity settings to Public.

There are also numerous differences in the layout between the two Facebook page types. A Business page typically has a list of tabs underneath the profile picture that include additional information about the business, including About, Services, Reviews, Photos, Videos, and more. A Personal page does not include these tabs.
So make sure that your Facebook page is a business one to use Live Now for live streaming. If not, you should create a new page to make the most out of Live Now.