This post is also available in:

Tiếng Việt (Vietnamese)

日本語 (Japanese)

ไทย (Thai)

Português (Portuguese (Brazil))

हिन्दी (Hindi)

Indonesia (Indonesian)

Русский (Russian)
When looking for a starting place to live stream game, YouTube stands out as one of the top choices for streamers, especially for popular titles like PUBG Mobile, Fortnite, and Wild Rift on iOS (iPhone/iPad). If you are a beginner streamer and not familiar with live streaming on mobile and YouTube, you've come to the right place. This tutorial will help beginners on their journey into the world of live streaming games on YouTube using mobile devices using the iOS operating system (iPhone/iPad).
Requirements to live stream game on Youtube with iOS devices (iPhone/iPad)
To live stream game or other contents on YouTube with iOS devices (iPhone/iPad), you need to meet certain criteria set by YouTube below.
Channel Eligibility: You must have a verified YouTube channel with no live stream restrictions or penalties. Verification is a simple process that involves confirming your phone number through your YouTube account settings.
Subscriber Count: YouTube requires your channel to have at least 50 subscribers to start live streaming but your stream will be only shown to a smaller audience, and it will automatically be set to private after finishing. Once you reach 1,000 subscribers, there might still be a waiting period before you gain complete access to mobile live streaming.
No Community Guidelines Strikes: Channels with recent violations of YouTube's Community Guidelines or copyright policies might face restrictions on live streaming. Make sure your channel adheres to these guidelines.
Mobile Device Compatibility: Ensure that your iOS device meets the technical requirements for live streaming – iOS 8+ in 2023. The YouTube app should be up-to-date, and your device should have a stable internet connection.
Copyright Compliance: Avoid using copyrighted music without proper permissions because it can lead to issues with Youtube. If you want to use some music when talking with viewers before or after playing games, check our 5 tips to choose the right and free music for live streaming.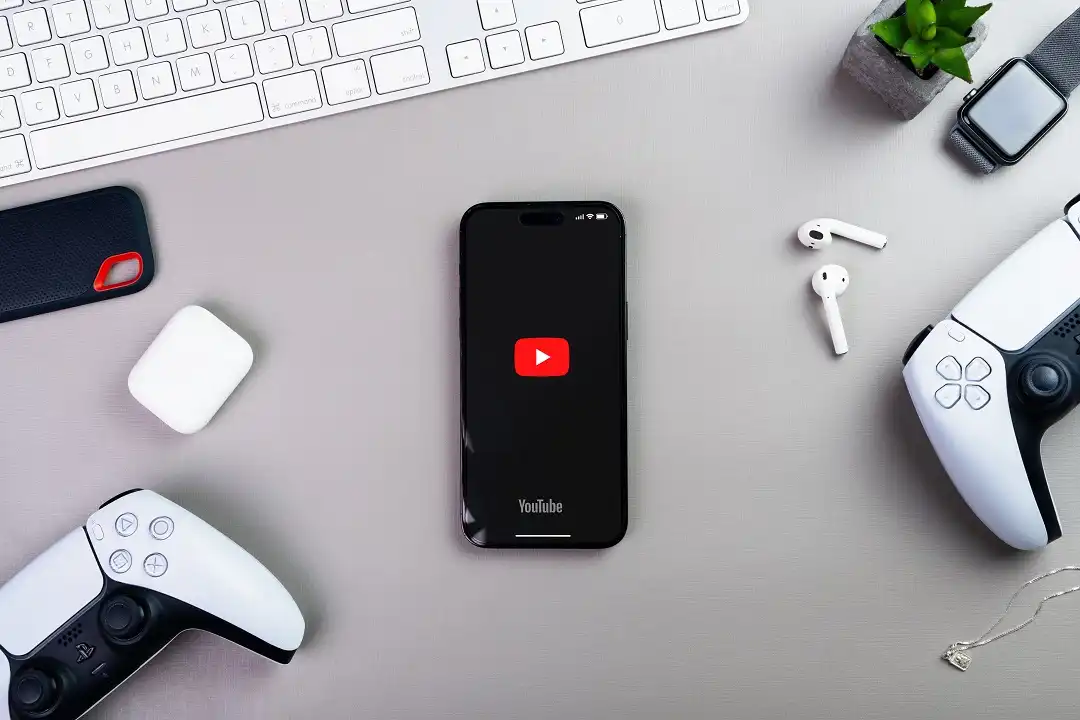 How can I get 1,000 subscribers on Youtube if I'm just a beginner?
Absolutely, getting 1,000 subscribers on YouTube as a beginner can be quite a challenge. It takes time, effort, and consistent content creation to achieve this milestone. But don't worry, we have a solution that can help you overcome this hurdle and start live streaming with full access right away.
With our app, even if you have 0 subscribers, you can still enjoy the benefits of mobile live streaming with full access. This means you won't have to wait to reach that 1,000-subscriber mark to start sharing your gaming content with your audience. Our goal is to empower new and aspiring streamers, giving you a tool to go live easily and make your streaming experience smoother and more enjoyable from the very beginning.
Download Live Now and set up your YouTube channel
Before you start to live stream game on YouTube with your iOS device, you need to ensure that you have a YouTube channel. If you already have a channel, great! If not, download Youtube app and sign up an account then create a Youtube channel. After creating, verify your Youtube account and wait 24 hours before starting to live stream for the 1st time. After that, download Live Now app on App Store and continue to the next steps.
How to live stream game on YouTube with iOS devices
Before going live, make sure the game you want to stream is ready to go. Ensure that your iOS device is fully charged or plugged in to avoid any unexpected interruptions during the stream. When you're ready, let's follow these following steps.
Step 1: Open Live Now app and click Youtube icon.
Step 2: Login to Youtube with the Google account you used to create the channel.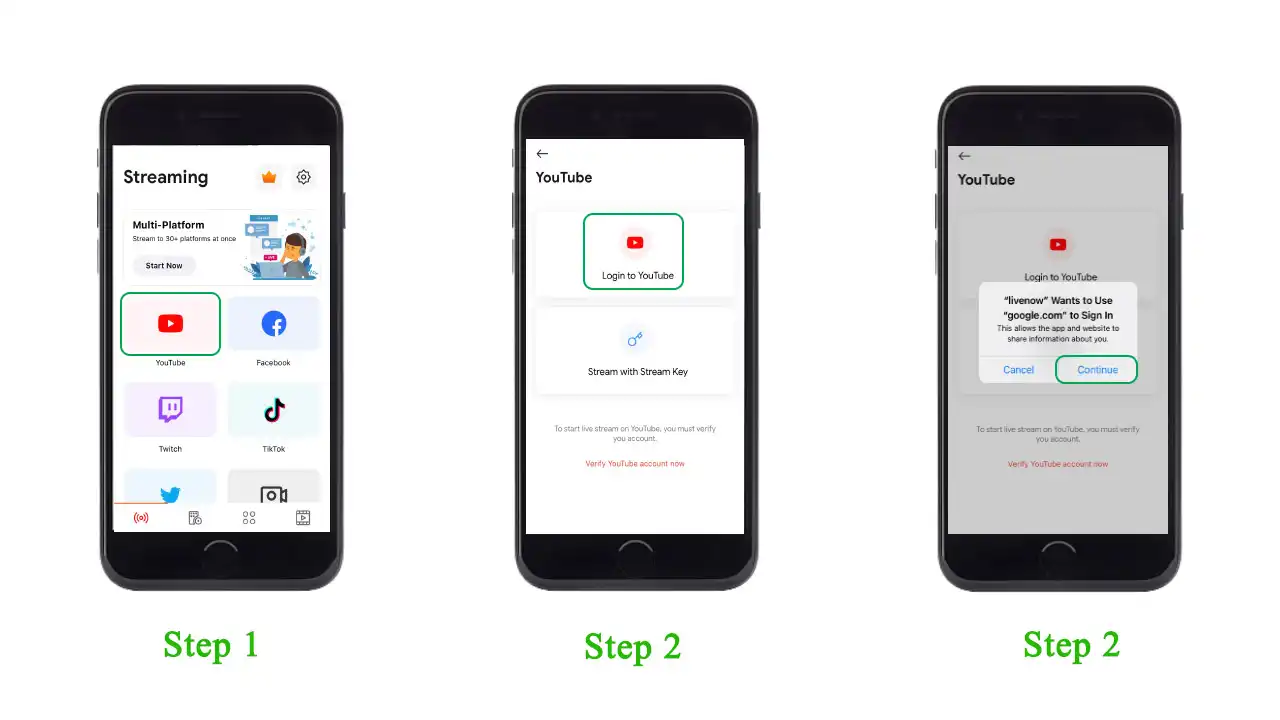 Step 3: Enter the Event title and description which will appear as the title and description of your stream. The thumbnail of your stream will use your channel avatar by default. Click "Custom thumbnail" to add a new thumbnail. After that, click on "Create".
Step 4: Choose "Screen Broadcast" to live stream game on Youtube with iOS. Here, you can also edit some important settings such as video format (portrait/landscape), video quality, fps, theme, chat, etc. After finishing, click "Start Stream Now".
Note: For models from iPhone XS and below, you should only choose the maximum configuration at 720p video quality and 60 FPS to be able to live stream smoothly and avoid errors that cause the stream to be turned off suddenly.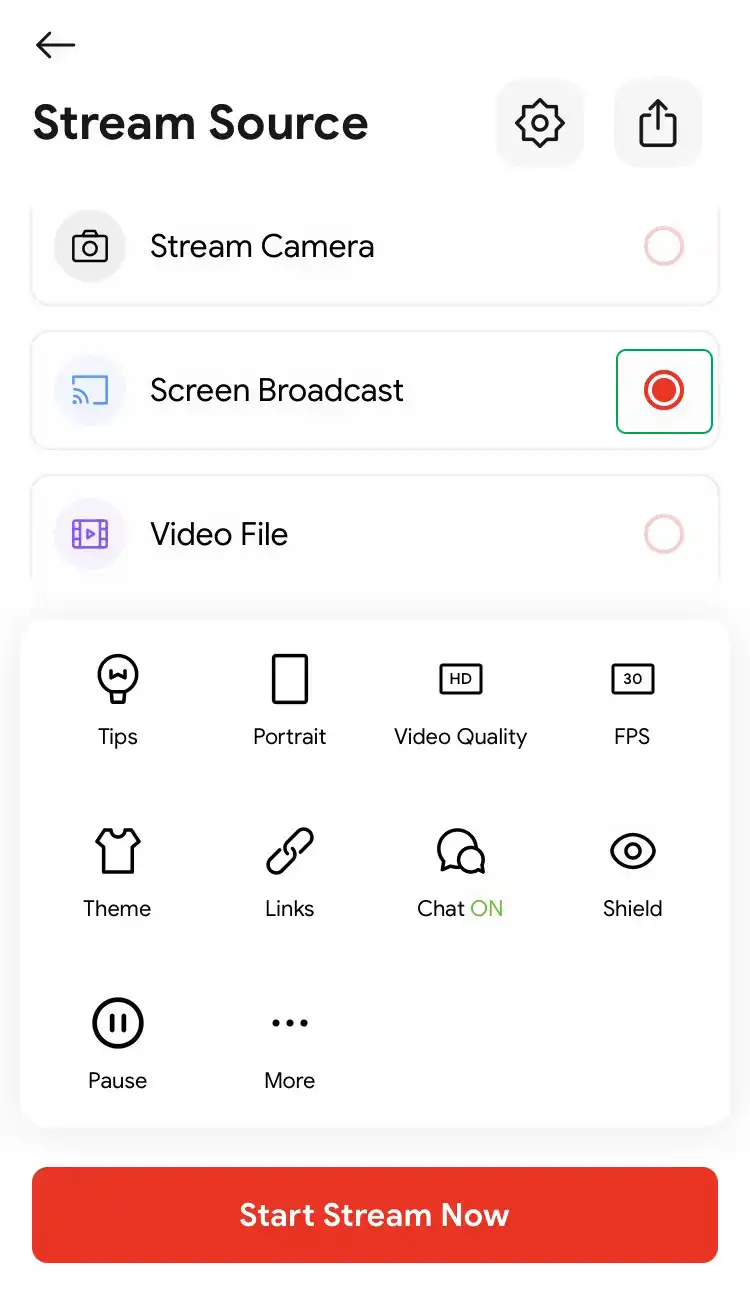 Step 5: Turn the Microphone on to record your voice. Then click Start Broadcast to go live on Youtube. Now everything on your screen, including notifications, will be recorded.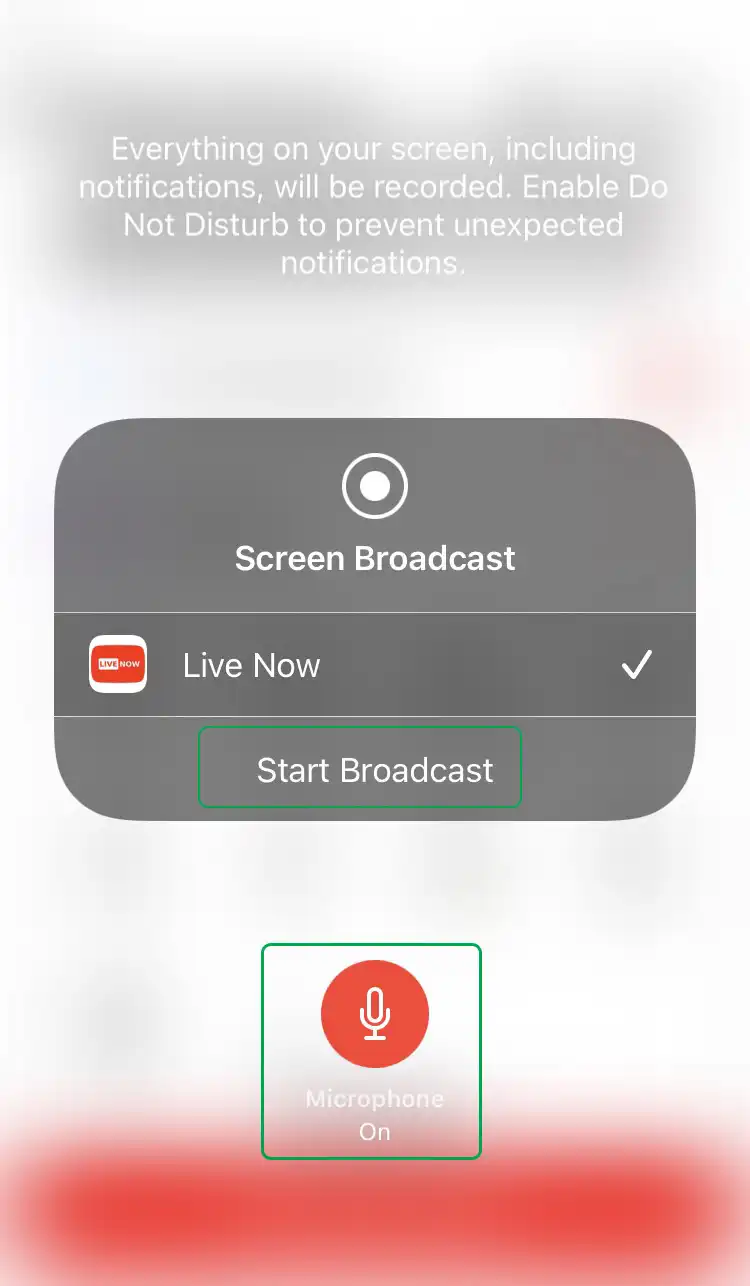 Step 6: Finally, return to the main screen of your iOS device and play the game you want to stream today.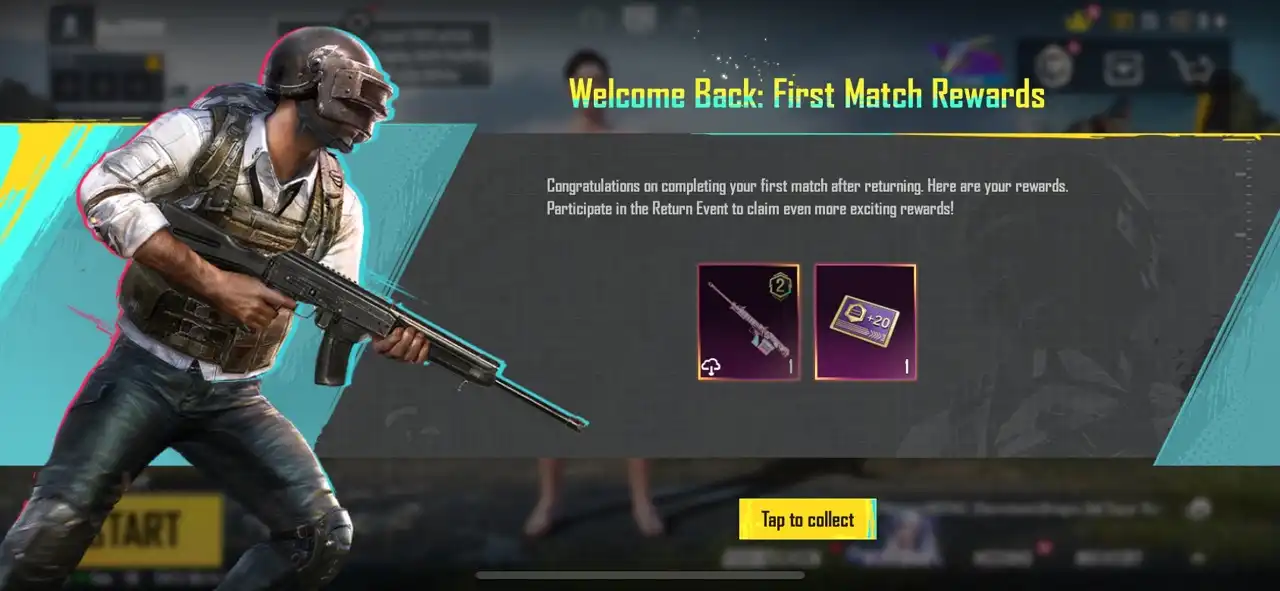 How to fix the microphone problem
If you forgot to turn on the microphone before starting broadcast or the sound from the microphone is not turned on when you're in the game, follow these steps below.
Click Settings on your phone > Control Center > Scroll down to find Screen Recording and tap on the + sign.
Next, return to the main screen and swipe to enter the Control Center. Press the Screen Recording button > Select "Live Now" app > Tap to turn on the Microphone.