This post is also available in:

Tiếng Việt (Vietnamese)

日本語 (Japanese)

ไทย (Thai)

Português (Portuguese (Brazil))

हिन्दी (Hindi)

Indonesia (Indonesian)

Русский (Russian)
Live streaming is becoming more and more popular among all ages around the world. People can't resist the lure of an engaging and exciting live stream. However, live streaming isn't an easy job. Besides the skills of a streamer, it takes a lot of tools to make your live stream stand out and attract your audience to your channel. That's why in this article we share with you some simple tips on how to make your live stream stand out and look more professional.
4 Simple Tips to Make Your Live Stream Look Outstanding and Professional
Choose the Right Video Format, Bitrate, and FPS
Before you start live streaming, it's essential to choose the right video format that works with the platform you'll be streaming on. Different platforms may have different requirements for video resolution and aspect ratio. For example, YouTube Live supports a maximum resolution of 4K, while Facebook Live only supports up to 720p. By choosing the right video format, you can ensure that your live stream looks as good and sharp as possible.
The bitrate and FPS (frames per second) are crucial factors in determining the quality of your live stream. Bitrate affects the amount of data transferred from your phone to the live stream. High bitrate means the picture quality on your channel is always clear, with no lag or blur. However, it's essential to balance the bitrate with your internet connection speed, as streaming at a higher bitrate may make your phone overheat and the app would be crashed.
Similarly, selecting the appropriate FPS is important, as it affects the smoothness of your stream. Most platforms recommend streaming at 30 FPS, while some may support up to 60 FPS.
Note: For models from iPhone XS and below, you should only choose the maximum configuration at 720p video quality and 60 FPS to be able to live stream smoothly and avoid errors that cause the stream to be turned off suddenly.
Use the Camera Stabilizer Feature
One of the most common issues with outdoor live streaming is shaky footage. This may be caused by holding the camera by hand or using a poorly supported tripod. If you're experiencing this problem, don't worry because our app now has the Camera Stabilizer feature that can help reduce shaky footage and improve the picture quality of your stream.
Note: You should turn this feature on before live streaming. It will be locked after the live streaming starts.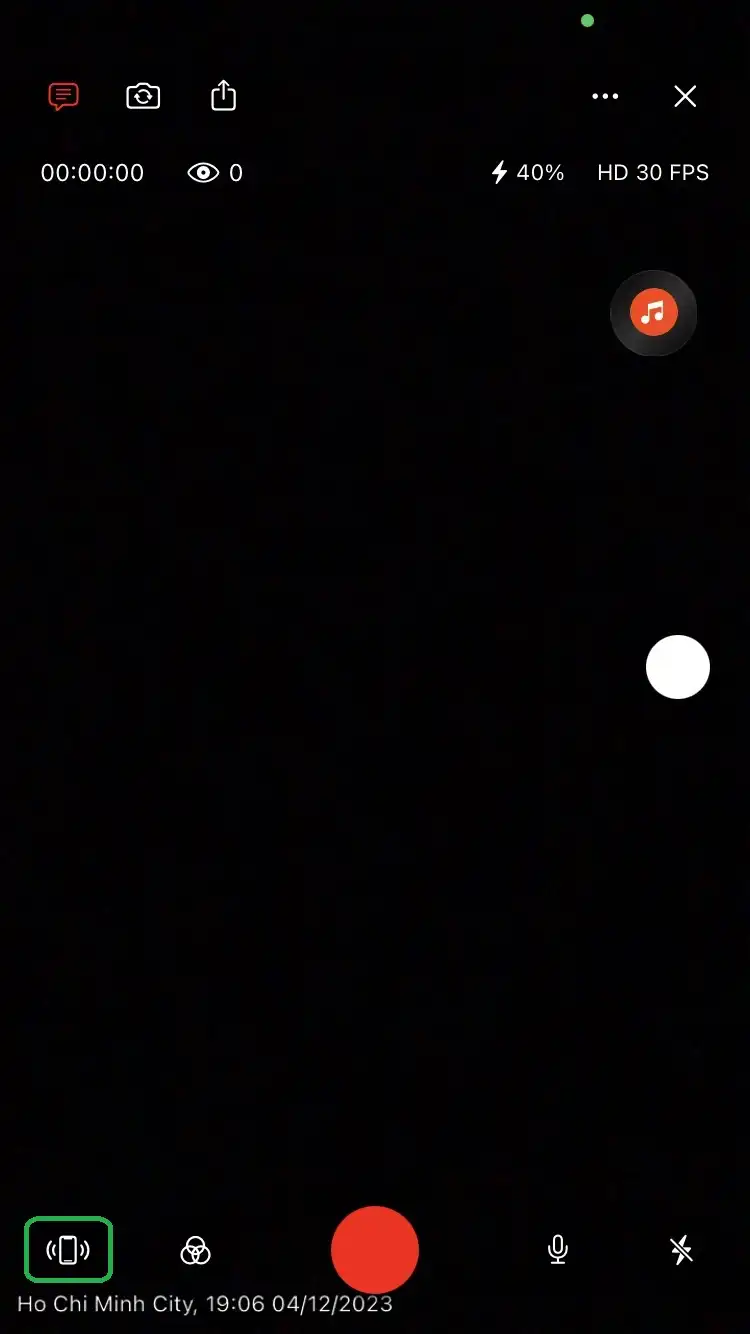 Insert Watermark, Date, and Time
A watermark is a logo or graphic that appears on your video and helps promote your brand or channel. It's an easy way to add a professional touch to your live streams and make them stand out. To help you do this with ease, we already have a detailed tutorial on how to add Logo, Image, and Text Overlays to your live stream.
To create a sense of professionalism and encourage viewers to tune in at the designated time, you should add the date and time of your live stream in posts on social media as well. By doing this, your viewers who may be in different time zones can adjust their schedules accordingly to watch your live stream.
Moreover, you can use the Timestamp Overlay feature in our app to add the local time and place you're in. This is very helpful and informative if you're a traveling streamer or blogger who loves to share your experiences on the trips with your fans.
Check Sound Quality and Save Your Live Stream Tips
Audio quality is just as important as video quality when it comes to live streaming. Poor sound quality can be distracting and discourage viewers from tuning in. If you're experiencing sound issues, try adjusting the sound quality settings in the app. If that doesn't work, try deleting and reinstalling the app.
Finally, one of the most important tips is to save a copy of your live stream in case anything goes wrong. Live Now app has the option to save the video to your phone in the settings. This way, if your stream is deleted or cut off unexpectedly, you'll still have a copy of the content.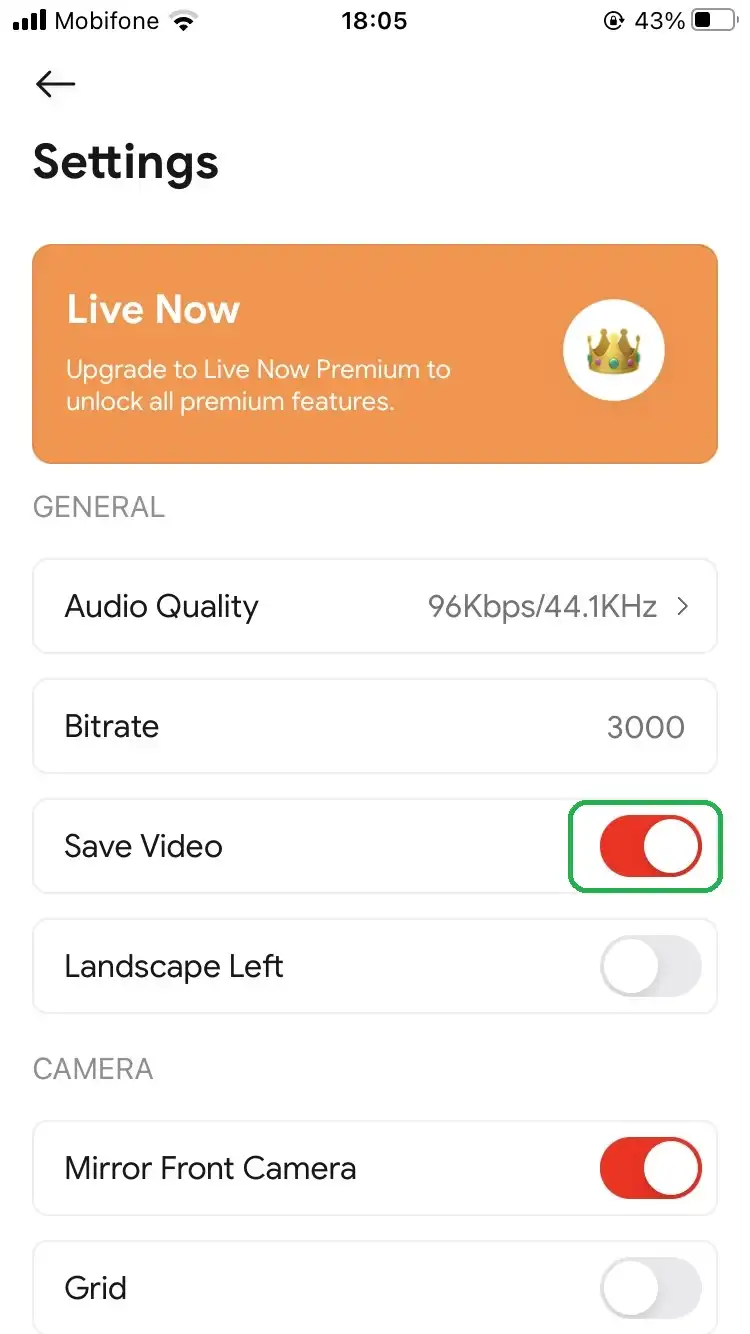 Live streaming is now a powerful way to engage audiences and grow your loyal fanbase. By following these simple tips, you can create a high-quality live stream that stands out from the crowd and help you reach new viewers. If you face any problems when using our Live Now app, please leave a comment here or email us. We'll support you as soon as possible.