As streaming continues to grow in popularity, more and more people are using their smartphones to capture and share their lives with the world. But nothing can ruin a live stream faster than shaky, unstable footage. That's why Live Now is proud to introduce our latest feature – Camera Stabilizer.
With Camera Stabilizer, you can now say goodbye to shaky, jittery footage forever. This powerful tool utilizes advanced technology to provide smooth, steady footage even when you're on the move. Whether you're walking, running, or even jumping, it ensures that your footage is always stable and professional-looking.
But what makes it so unique? Let's take a closer look at some of its key advantages.
Camera Stabilizer key advantages
Motion Tracking Technology
Camera Stabilizer uses advanced motion tracking technology to analyze the movements of your smartphone and make adjustments in real time. This means that even if you're moving quickly or changing direction, the feature will automatically adjust to provide smooth, stable footage.
Three-Axis Stabilization
With three-axis stabilization, it provides smooth, steady footage in all directions. Whether you're moving side-to-side, up-and-down, or even running, the feature keeps your footage steady and eliminates any unwanted shaking or vibrations.
User-Friendly Interface
Camera Stabilizer is incredibly easy to use, with a simple and intuitive interface that allows you to adjust settings and control the stabilizer with ease. You can adjust the degree of stabilization, turn it on and off, and even switch between front and rear-facing cameras, all with just a few taps.
Compatible with All Devices
Whether you're using an iPhone or an Android device, Camera Stabilizer is fully compatible with all smartphones, so you can enjoy smooth, stable footage no matter what device you're using.
Saves Money, Time, and Effort
You now no longer need to spend hours editing shaky footage or trying to stabilize it in post-production. You also save a lot of money from buying a gimbal or other stabilization tools. This feature takes care of all the hard work for you, allowing you to focus on creating great content.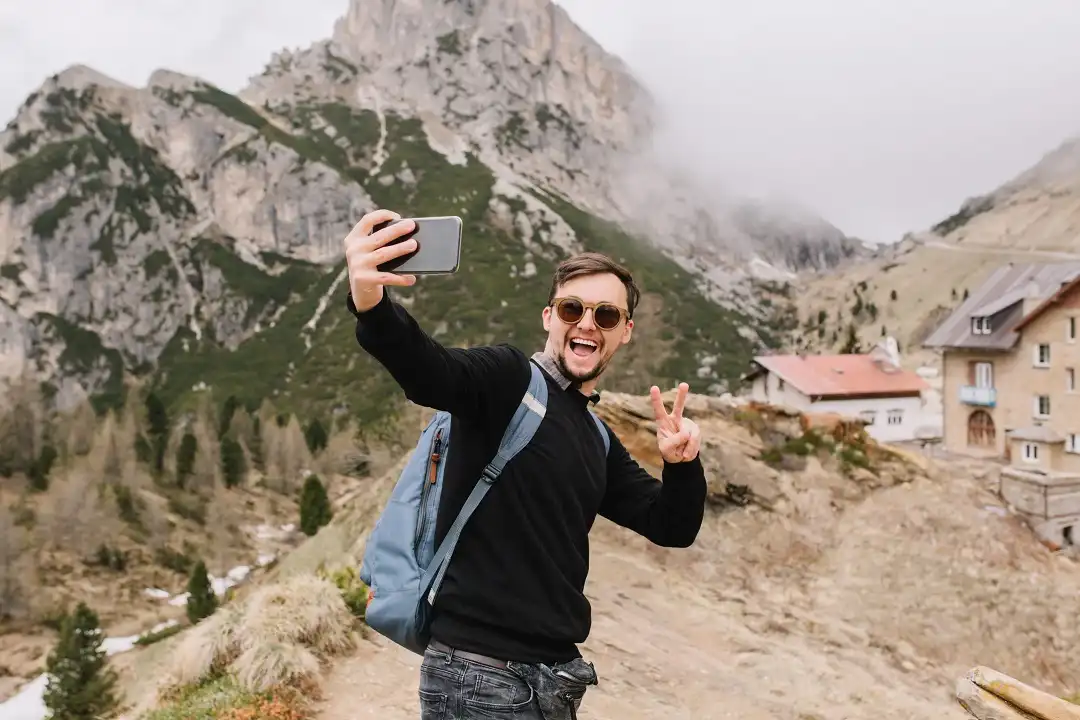 How to use Camera Stabilizer
So, how do you use Camera Stabilizer? It's simple:
– Open the Live Now app and start recording or streaming as usual.
– Tap the Stabilizer icon on the bottom left of the screen to activate it.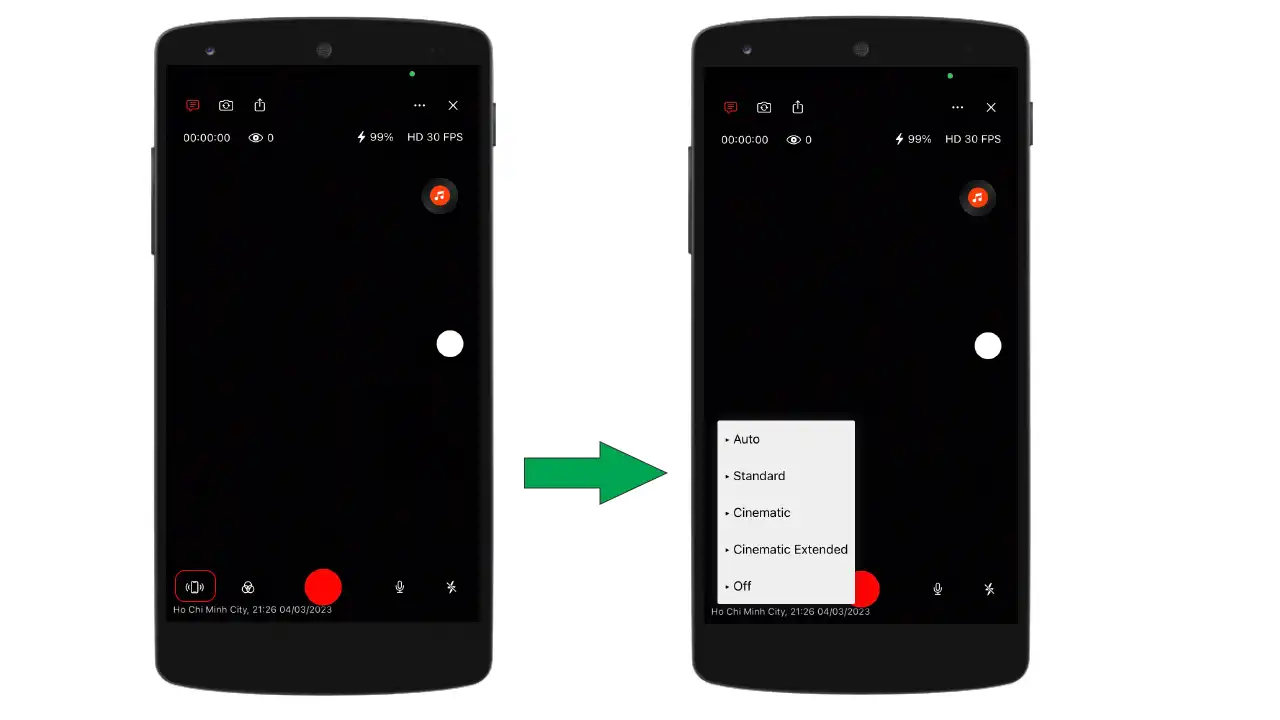 – We have 4 modes with different settings including Auto, Standard, Cinematic, Cinematic Extended. You can see the difference between the modes via the gif below.
– Now enjoy smooth, stable footage throughout your recording or stream.
In short
In conclusion, Camera Stabilizer is a useful feature that will help you record and stream outdoors smoothly and easily. Whether you're a professional content creator or just someone who wants to capture and share your life with the world, it provides a simple and effective solution for shaky camera footage. Try it out for yourself and see the difference it can make in your videos.