This post is also available in:

Tiếng Việt (Vietnamese)

日本語 (Japanese)

ไทย (Thai)

Português (Portuguese (Brazil))

हिन्दी (Hindi)

Indonesia (Indonesian)

Русский (Russian)
Kick is a new gaming and live-streaming platform that's quickly gaining popularity among gamers and streamers. Kick is quite like Twitch which allows you to live stream your gaming session, chat with your audience, and watch other streamers play games like Dota2, League of Legends, Fortnite, and many more.
If you are a streamer looking for a new platform to attract more potential fans, Kick is definitely worth considering. In this article, we'll show you how to live stream on Kick with our Live Now app.
How to Live Stream on Kick with Live Now
To go live on Kick, please follow the below steps.
Step 1: After logging into your account, click the Avatar on the top right of the screen and choose Creator Dashboard.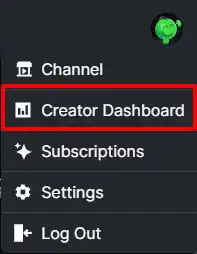 Step 2: On the Creator Dashboard, click the "Edit stream info" button. Then enter your Title, the category you want to stream, and the language you use.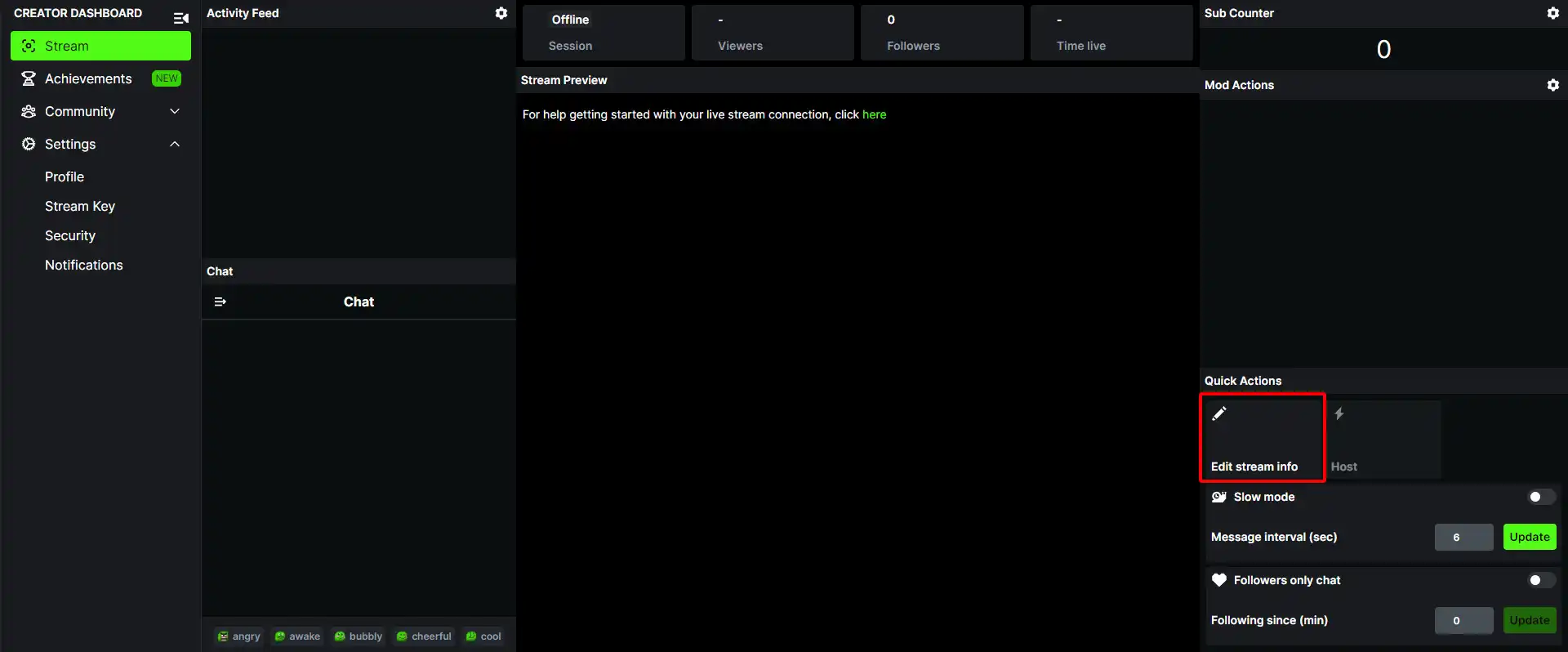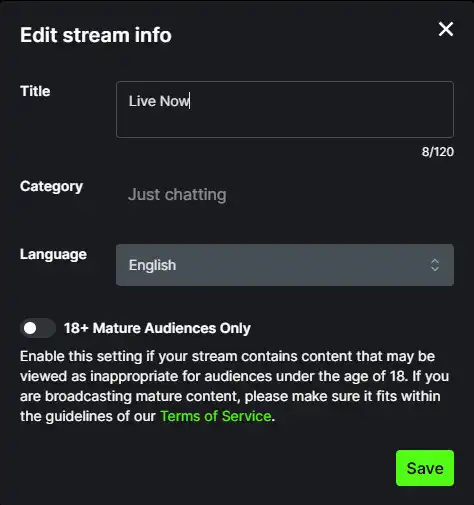 Step 3: On the left menu, click Settings > Stream Key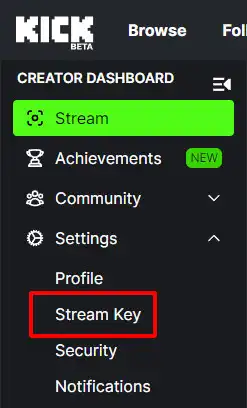 Step 4: Copy the Stream URL and Stream Key you see here. Remember to keep the Stream Key secretly and don't share it with anyone.

Step 5: Open the Live Now app, tap on the RTMP, and paste them into the two corresponding fields.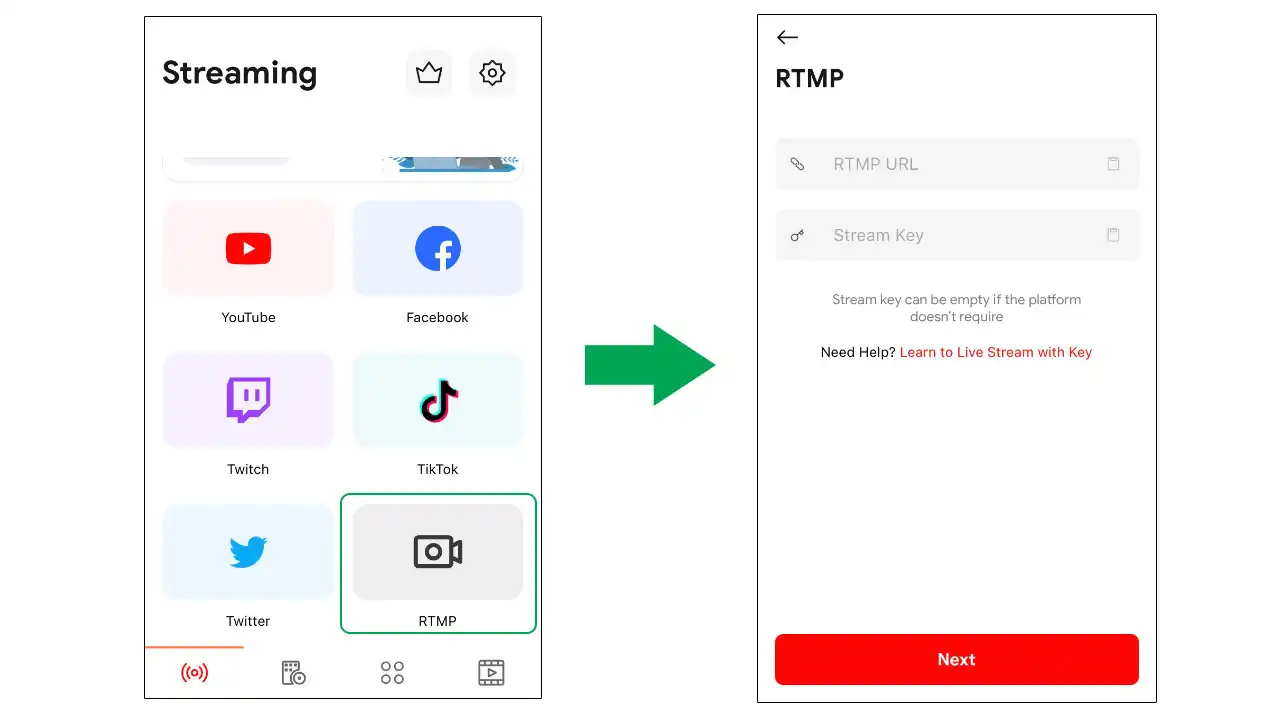 Step 6: Click Next to set up your stream settings with our unique features like Overlay, Timestamp, Theme, Shield, Chat, etc.
Finally, when you're ready, click Start Stream Now to begin your streaming session on Kick.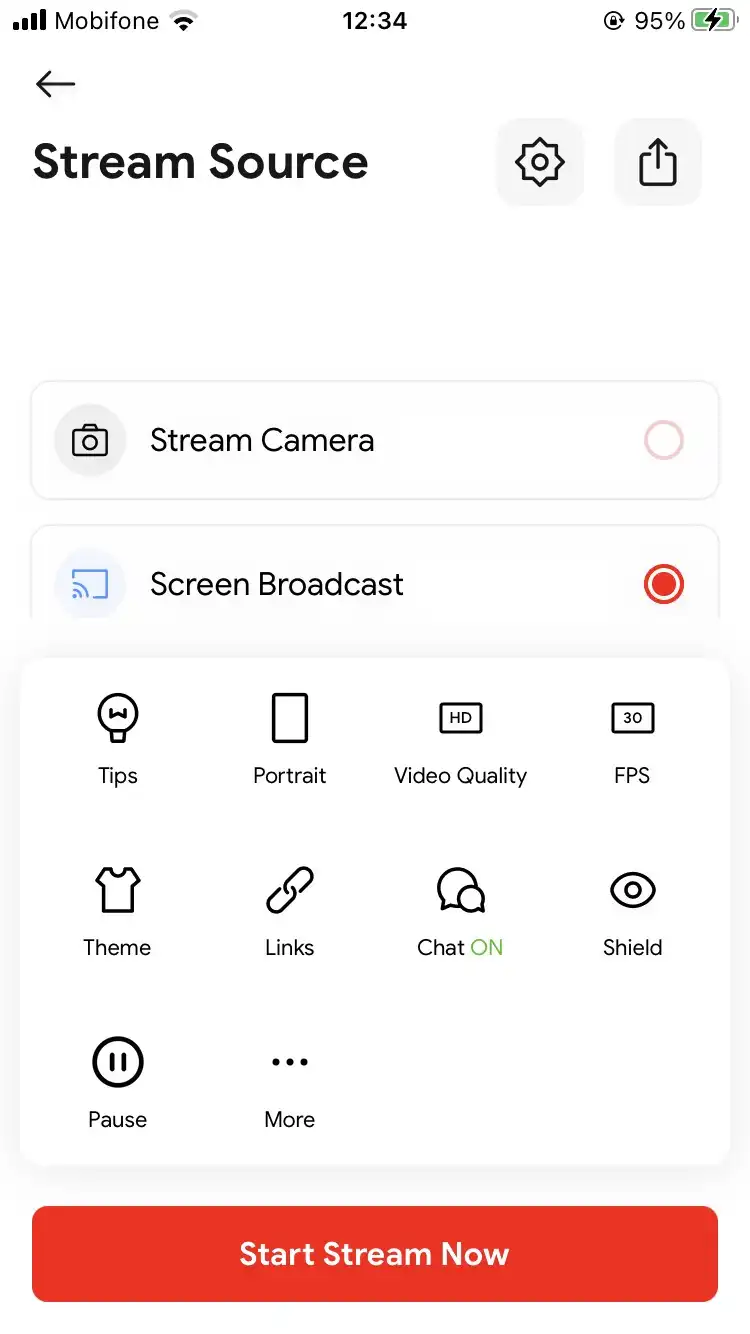 Top Reasons to Choose Live Now App for Live Streaming on Kick
Live streaming on Kick is easy and Live Now makes it even better with our user-friendly and efficient app. Here are the top reasons why you should choose Live Now to live stream on Kick.
Easy-to-Use Interface
Live Now app boasts a user-friendly interface that makes it easy for anyone to start streaming in just a few simple clicks.
High-Quality Streams
With advanced streaming technology, Live Now app ensures that your audience enjoys high-quality live streams without lagging. This feature is essential because smooth viewing experience is always crucial for your audience.
Various Customization
You can customize your streaming settings to suit your preferences, including video and audio quality, adding overlay, timestamp, no-copyright music, and more. This feature ensures that you can broadcast your content in the highest quality possible. Additionally, Live Now app has a setting that allows you to save your live stream video as a backup in case of any technical problems.
Cost-Effective Solution
Live Now app is a cost-effective solution for anyone looking to live stream on Kick or other platforms. With affordable pricing plans, our app is accessible to a wide range of users, regardless of their budget. Additionally, thanks to the multistream feature, you can reach a wider audience across multiple platforms together with Kick, thereby increasing your potential profits.
In short
Kick is a great new platform for gamers and streamers and our Live Now app makes it better for you to live stream here. With this step-by-step guide, you can start live streaming on Kick in no time. Give our app a try, and see how it can help you grow your audience on this exciting new platform.