This post is also available in:

Tiếng Việt (Vietnamese)

日本語 (Japanese)

ไทย (Thai)

Português (Portuguese (Brazil))

हिन्दी (Hindi)

Indonesia (Indonesian)

Русский (Russian)
LinkedIn is a social networking platform that caters to professionals and businesses across the globe. It has more than 875 million users in 2022 and continues to grow rapidly. LinkedIn provides an opportunity for individuals and organizations to connect, share knowledge, and seek job opportunities. With the recent addition of LinkedIn Live, it has become an even more valuable platform for live streaming content. In this article, we will explore how you can use the Live Now app to live stream on LinkedIn and leverage the platform's reach to reach new audiences and grow your potential profits.
Requirements
To live stream on LinkedIn, there are certain requirements you need to meet.
The first requirement to be eligible for LinkedIn Live access is to have a minimum audience base of 150 followers and/or connections. This ensures that there is a certain level of engagement and interest from the audience for the live stream content. If you have a smaller audience base, try to get more to gain access to LinkedIn Live.
The second requirement is to have a history of abiding by LinkedIn's Professional Community Policies. These policies are in place to ensure that the platform remains a safe, trusted, and professional space for all its members. If you or your Page has violated any of these policies in the past, you may not be considered for LinkedIn Live access.
The third requirement is related to geography. LinkedIn Live is currently not available for members and Pages based in mainland China. This may change in the future, but for now, if you're based in China, you won't be able to access LinkedIn Live.
If you meet all of the above criteria, there are 2 ways to trigger a review of your profile or Page and gain instant access to LinkedIn Live.
The first method is to create an event on LinkedIn. If your profile or Page is eligible, you'll see the option to select LinkedIn Live in the Event format dropdown. However, if you don't meet the criteria, LinkedIn Live won't appear in the dropdown, or the event format dropdown will be missing.
The second option is to turn on the Creator Mode. If LinkedIn Live is available to you, you'll be able to see it under creator tools during the process. It's important to note that Creator Mode is only available for profiles, not Pages.
How to Live Stream on LinkedIn with Live Now
After meeting the eligibility criteria, please do the following steps and you can start to live stream on LinkedIn in no time.
Step 1: Go to the official link of LinkedIn custom stream page.
Step 2: Under New stream, click Go live now.

Then under Create a Post, choose the profile or LinkedIn Page you want to live stream to.
If you use a profile to stream, you can change the visibility of the post.
If you use a Page to go live, you can write the description, add hashtag.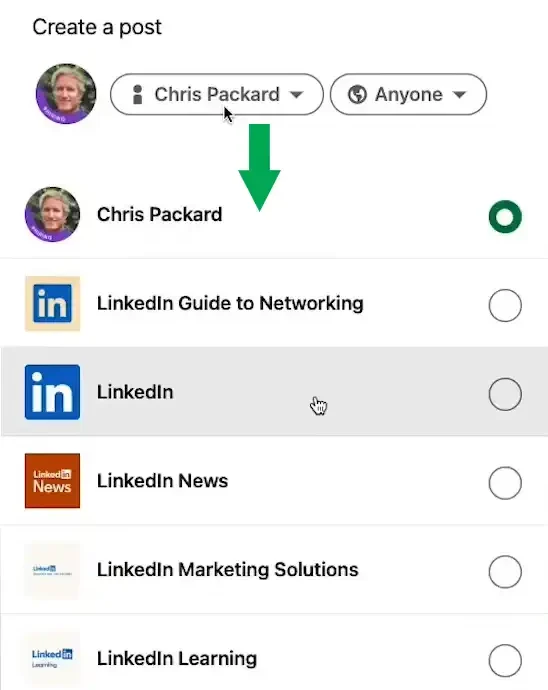 Step 3: Add the title of your stream under Your stream details.
Step 4: Select your region from the Stream settings tab and click on the "Get URL" button. Then, copy the Stream URL and Stream Key.
If you don't find your region in the dropdown list, choose the nearest location to your region.

Step 5: Open the Live Now app, click on the RTMP, and paste the Stream URL and Stream Key to the corresponding fields. Then click Next.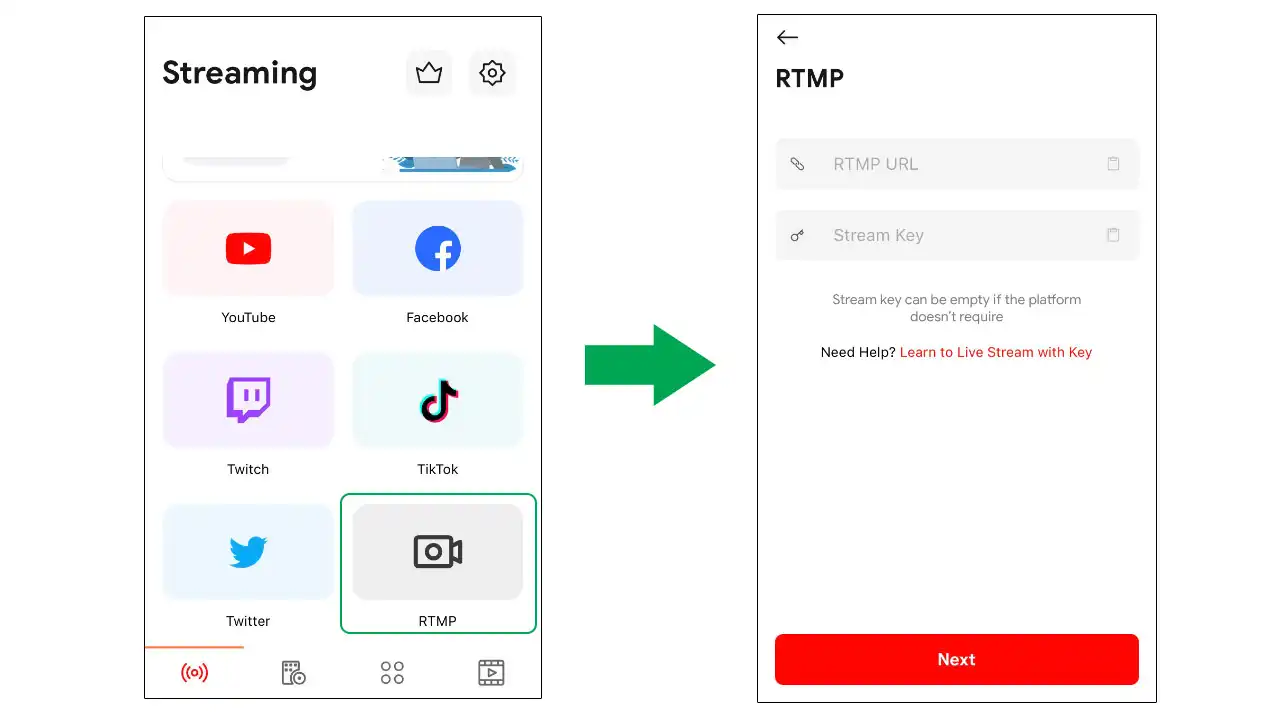 Step 6: Customize the settings as you want like Theme, Overlay, Timestamp, No-copyrighted music, etc. With the Video setting, you must comply to the picture below.
After finishing, click Start Stream Now. After you start streaming on Live Now, you'll see a preview of your live video on the custom stream page. When everything is ready, click the "Go live" button on the top-right corner of the page.