This is an article that collects Facebook live streaming problems and their solutions. If you're facing issues with why you can't live stream on Facebook, let's read this article to know how to solve them.
Facebook Streaming Problems and Solutions
Answer: Because in the step of connecting Live Now with Facebook, you selected Audience as Only me. Or when creating a live stream, you selected the Privacy as Private.
If you do like one of the two pictures below, you can still live stream to your personal wall but no one can see it.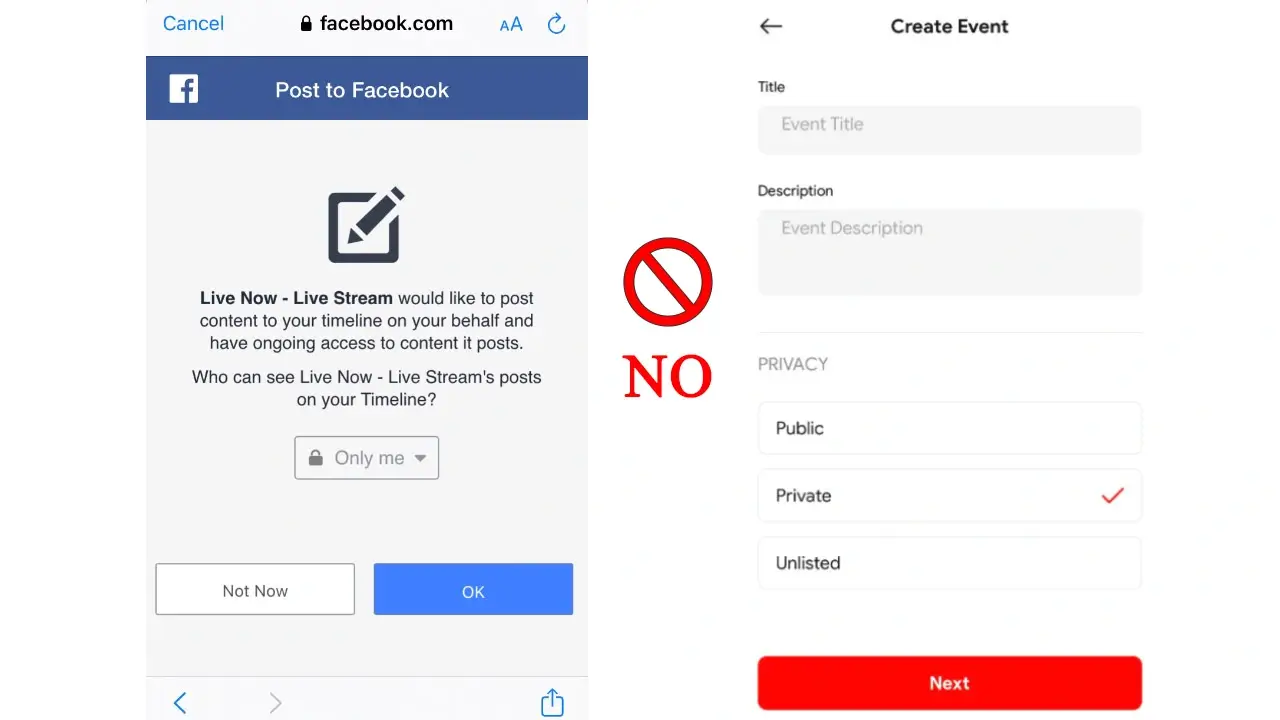 Solution: In the connect step, allow Live Now to post on your wall and select Audience as Public or Friends as you prefer. And when creating a live stream, choose the Privacy as Public.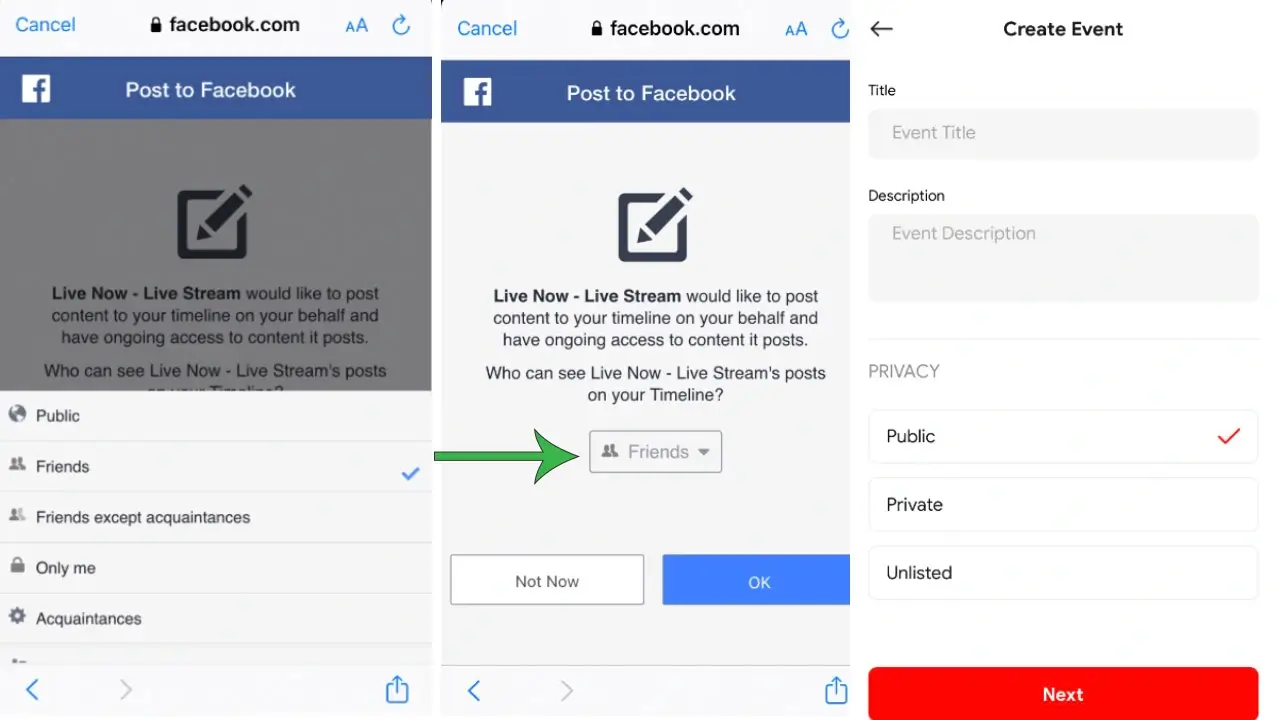 Why can't I see my Facebook fan page on Live Now?
Answer: Because you have not allowed Live Now to access and manage your fan pages in the step of connecting Live Now with Facebook. Or you are not the admin of the fanpage, so you are not allowed to live stream on the page.
Solution: This issue has been resolved and you can see detailed instructions in the article https://livenow.one/my-facebook-page-doesnt-show-up-live-now/
Where do I find the Facebook stream key?
Answer: Go to Facebook's Live Video creation section on your browser (Chrome, Firefox on your computer) and select Use Stream Key to copy the Key and fill in Live Now. If you use an iOS phone, download the Chrome browser from the App Store, then login to Facebook and do the same.
Step 1: Go to Facebook Live.
Step 2: Click "Create Live Stream".
Step 3: Choose where you want to post your live broadcast.
Step 4: Select "Use a persistent Stream Key" if you want your stream key to be permanent. If you don't use this setup option, you won't be able to use this stream key again after the stream ends.