This post is also available in:

Tiếng Việt (Vietnamese)

日本語 (Japanese)

ไทย (Thai)

Português (Portuguese (Brazil))

हिन्दी (Hindi)

Indonesia (Indonesian)

Русский (Russian)
Ensuring a consistent live streaming schedule is paramount to building a successful streaming channel. However, that is not easy because life can sometimes interrupt your live stream schedule. Understanding that difficulty, Live Now has developed a simple feature that allows you to maintain your connection with your viewers: Live stream pre-recorded video. In this guide, we'll help you set up and live stream pre-recorded videos on popular platforms like Facebook, YouTube, Twitch, and more.
What is Live Stream Pre-recorded Video?
Live stream pre-recorded video refers to the practice of broadcasting videos you previously recorded as if they were being streamed live. It allows you to maintain a consistent streaming schedule when you're busy with an important event or simply just want to have a day off to relax and regain positive energy.
How to Live Stream Pre-recorded video
Our live stream pre-recorded video feature is super easy to use. Just follow 4 steps in the guide below.
Step 1: Choose the platform you want to stream directly like Facebook, Twitch, Youtube. If you want to connect to other platforms such as Nimo TV, DLive, Steam, etc., use the RTMP(s) feature. Then click on the Video file.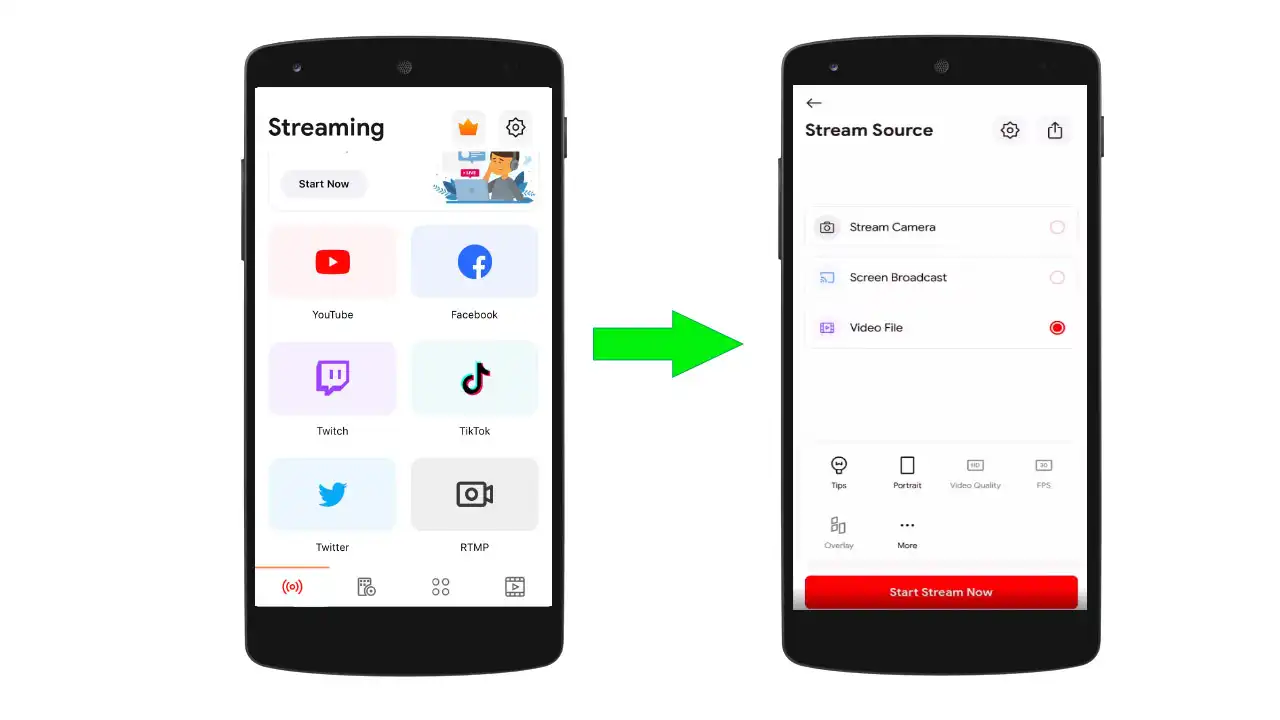 Step 2: Select the pre-recorded video you want to stream. Wait a little bit for our app to compress the video.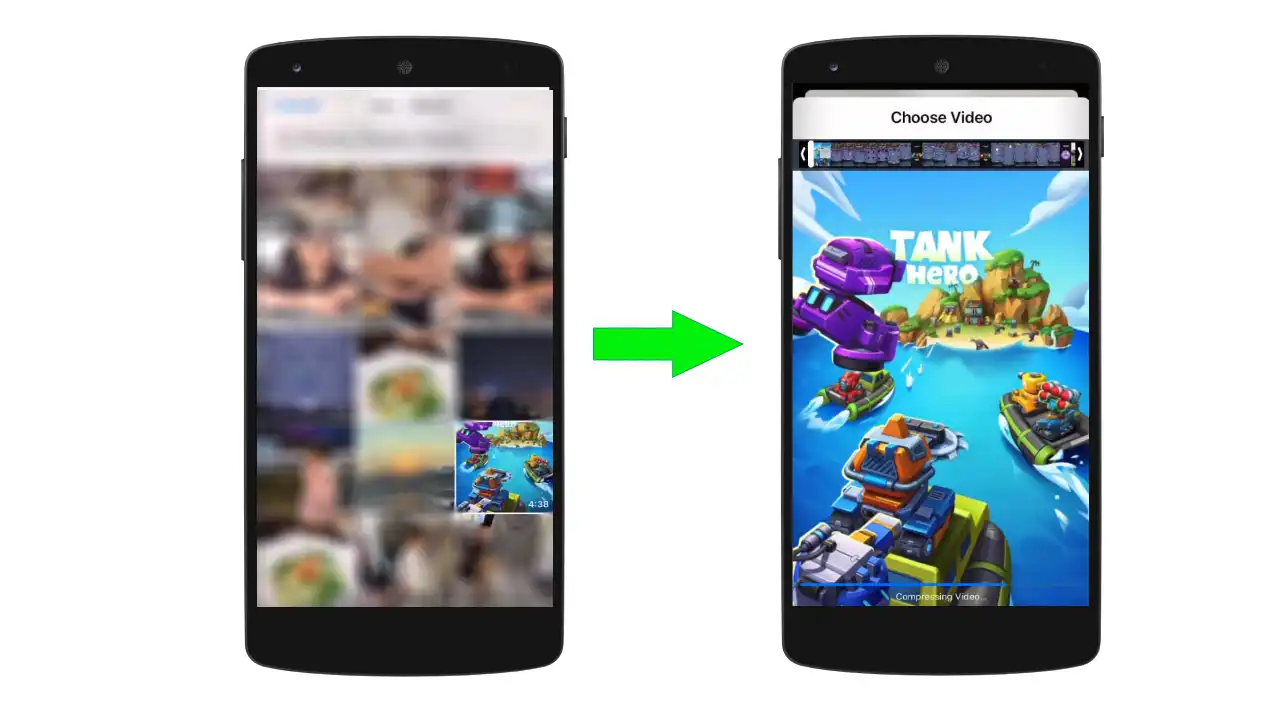 Step 3: Tap on the Repeat icon if you want to live stream the video continuously until you want to end the broadcast. If you want to record external audio (like your voice) while playing the video, tap on the Microphone icon.
Step 4: Click Start Now.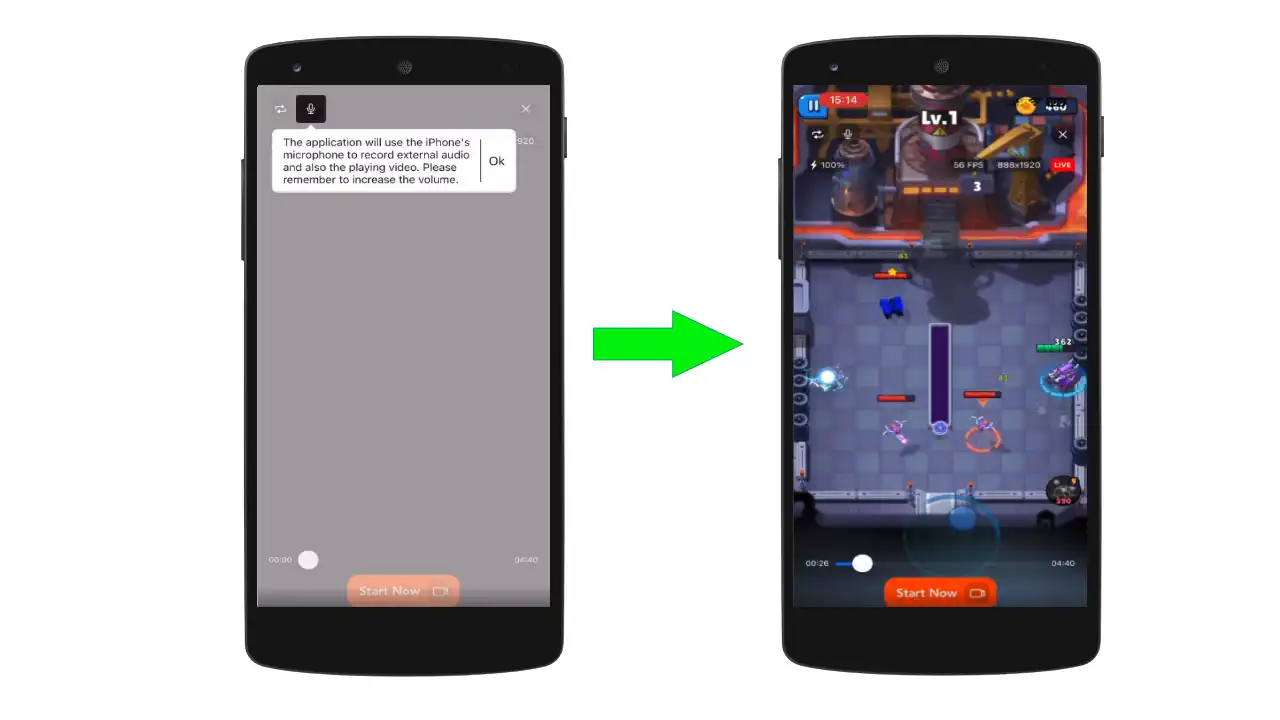 That's all you need to do for streaming a pre-recorded video. Very simple, right? Remember not to turn off the app or the phone because it will end your streaming session immediately.
Advantages of this feature
With this streaming feature, you can experience a new way to engage with your audience and attract more fans:
Enhance your productivity: Using pre-recorded videos, you have more free time to multitask efficiently. Our app can record your voice if desired, allowing you to interact with your viewers while leaving your hands free to do something else.
Reach global audience: Expand your audience across different time zones with ease. Pre-recorded video live streaming allows you to reach new viewers in different regions without affecting your break time.
Create perfect content: With pre-recorded videos, you have the ability to create perfect content using professional editing software, delivering videos that are interesting and tailored to the tastes of your audience.
Flexibility and convenience: Pre-recorded live streaming offers unmatched flexibility and convenience. You have the freedom to plan, schedule, and release your videos according to your desired timeline.
How to fix the audio problem when live streaming
When you have audio problems while live streaming with pre-recorded video, follow these steps below.
First, make sure you don't mute the sound on your phone, then turn up the volume to a level that feels right to you.
Tap the Microphone button in the upper left corner of the screen to turn on the sound.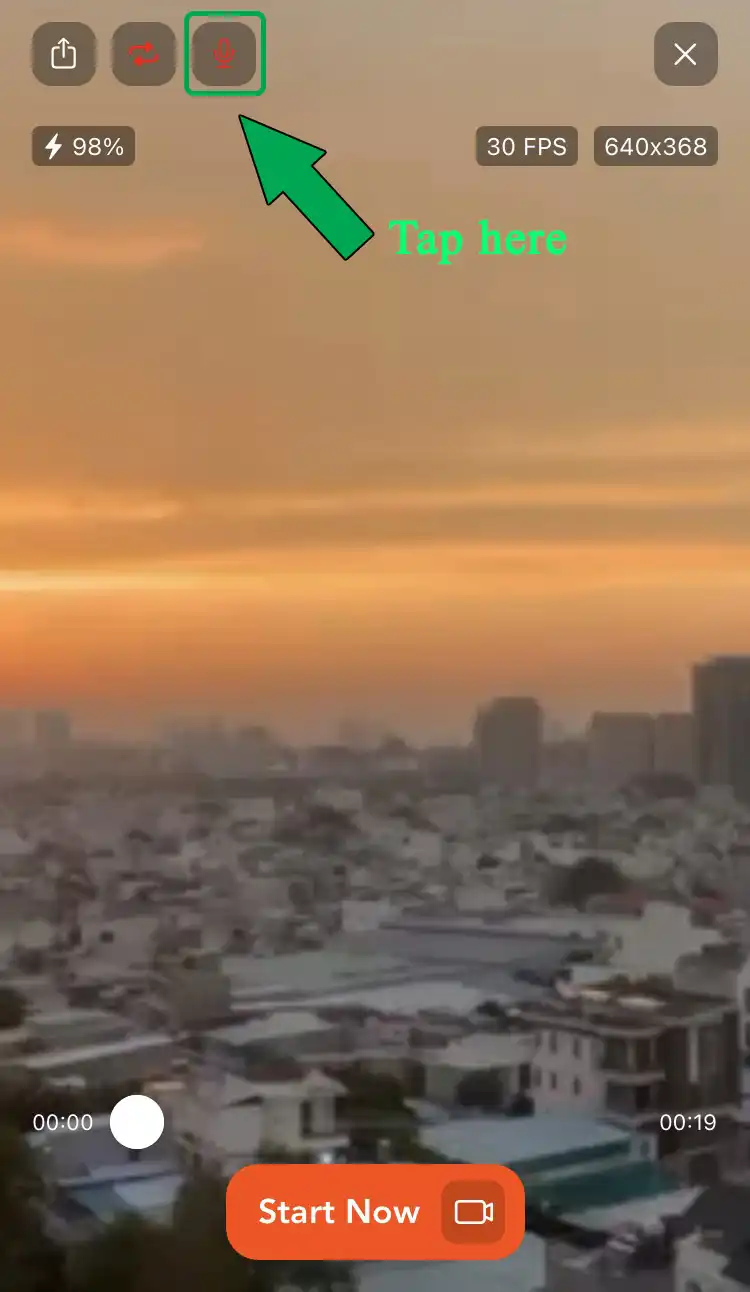 Just 2 steps and you can fix the sound problem easily. If you encounter any new errors during the live stream, please contact us via email for the fastest response.
In conclusion, harnessing the potential of pre-recorded live streaming videos can be a game-changer for content creators. By using this innovative feature, you can free up your time, engage with viewers effortlessly, and target global audiences. Discover this exciting feature today and unlock new and exciting live streaming experiences with our Live Now app.