Step 1: Log in or Sign up your Youtube account.
Step 2: Head to your YouTube account and click the camera icon in the top right corner, then choose Go live. You won't be able to go live yet, but this will prompt you to verify the account.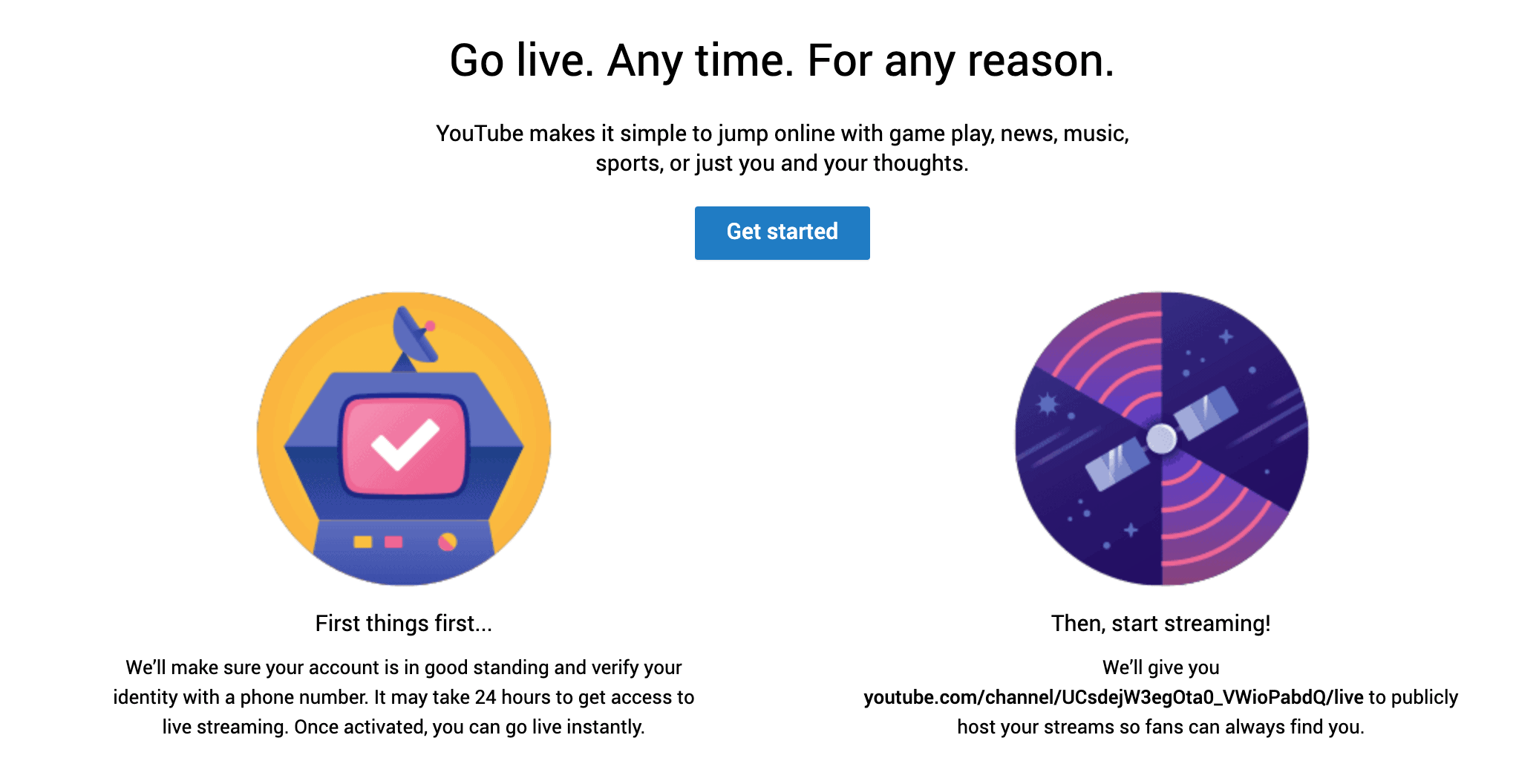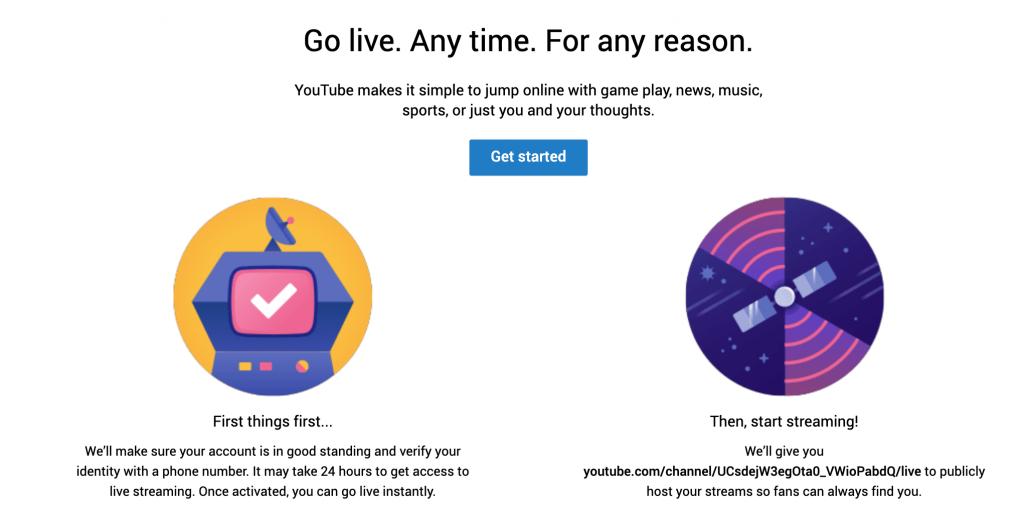 On the following popup window, click Get started:
Step 3: To verify your channel, you'll be asked to enter a phone number. Youtube will send a verification code by text or voice call to that phone number.
You'll need to activate your account a MINIMUM of 24 hours before you plan to go live.


Once you've verified your account, you can:
Upload videos longer than 15 minutes
Add custom thumbnails
Live stream
Appeal Content ID claims
You may also be asked to verify your account when you sign up.
Also, you should enable Advance Features to access more features. Go to https://studio.youtube.com/ Setting -> Channel -> Feature eligibility