This post is also available in:

Tiếng Việt (Vietnamese)
TV shows? That was the story of the good old days. Youngsters now prefer to watch live streaming on Facebook, TikTok, Instagram, or Twitch. With over 6.64 billion smartphone users worldwide (according to bankmycell.com), streaming has become one of the hottest careers in recent years. As calculated by influencermarketinghub, the top 10 Twitch streamers earn more than $20 million per year. Sounds pretty good, right? Especially, it's not hard to start your first live streaming video. You just need your smartphone, a stable internet connection, and some mobile streaming equipment for beginners we're going to wrap up in this article.
The Benefits of Mobile Streaming Equipment
Usually, people think streaming has to be done in a room or studio. This is true when you choose to broadcast games, goods selling, talk shows, or singing. However, mobile streaming equipment gives you the ability to cover events outside of your room. They can be outdoor streaming, sports broadcasting events, music festivals, and food reviewing, etc. The power of a smartphone nowadays has made it possible for everyone to live stream with a limited budget.
Basic Mobile Streaming Equipment for Beginners
Live streaming from a phone is slightly different to live streaming from the studio so you'll need a different setup. Of course, you can live stream with a smartphone alone, especially if the one has a great camera on it. However, there are some accessories that may help you have better quality streaming experience.
Here's a rundown of our favorite live streaming equipment for beginners' best mobile broadcasting setup.
Audio Equipment
Using an external microphone instead of the built-in one on your phone will improve the quality of your stream's audio. Depending on the purpose of your live stream, you can choose a USB desktop or lavalier microphone. If you love to stay indoors and don't move around much during the broadcast like gaming, chatting, or singing, a desktop microphone is your indispensable friend while lavalier microphones are great sidekicks if your broadcast involves outdoor events or moving your body a lot like teaching yoga, gym, and fitness.
Desktop microphone
ZealSound USB Microphone. This is a wise investment to start your streaming career because this desktop microphone is sturdy and produces amazing sound quality, especially for the price. It has a lot of features that are easy to access like volume settings knobs for echo, mic, and headset. ZealSound USB Microphone also comes with adapters for various devices and I like that the USB and headset ports are at the bottom.
USB Microphone – AUDIOPRO. If you have a small budget and want a good-sounding mic with nice features, the USB Microphone – AUDIOPRO is a really great purchase under $50. Audio quality is good enough for most streaming uses but you need to read the guide carefully before using.
Lavalier microphone
USB Lavalier Microphone – MAONO. This mic is sensitive and omnidirectional, which means it picks up sound equally in all directions. If you want to do some interviews during streaming, USB Lavalier Microphone – MAONO will work for both voices, without question. It's a great value at just $23.
Professional Grade Lavalier Clip On Microphone – PowerDeWise. This lav mic is more expensive than MAONO but it's still a good value for money. PowerDeWise lavalier microphone has a new fully shielded cord that makes your voice perfectly clear and free of extraneous noise. The 2m cable length is perfect when you want to move away from your phone and the included 2m extension cable is a nice addition.
Stabilizing Equipment
To keep your smartphone stable and less shaky when streaming outdoor events, a tripod or gimbal is always recommended. It will help you broadcast a smoother video with less shake, making a good impression on your viewers.
UPXON 360° Rotation Tripod with Selfie Stick Gimbal Stabilizer. For the price, this is a great entry-level gimbal. I like the fact that the phone stand has a good size tripod; the gimble is lightweight and feels pretty durable. However, the battery runs out really fast and you have to plug in to recharge it.
Obudyard Gimbal Stabilizer for Smartphone with Extendable Selfie Stick and Tripod. This gimbal has a single-axis motor with a high-precision motor that can maintain a horizontal state, super anti-shake. Because of that can stream freely as you walk. It will automatically correct the shaking of your hand to prevent blurry shots and can produce high-quality video and animation.
In case you don't want to buy this type of mobile streaming equipment but still need stabilization on your broadcast, Live Now already has an anti-shake feature pre-installed in the app. You can simply turn it on by pressing the phone-shaped button on the live stream screen.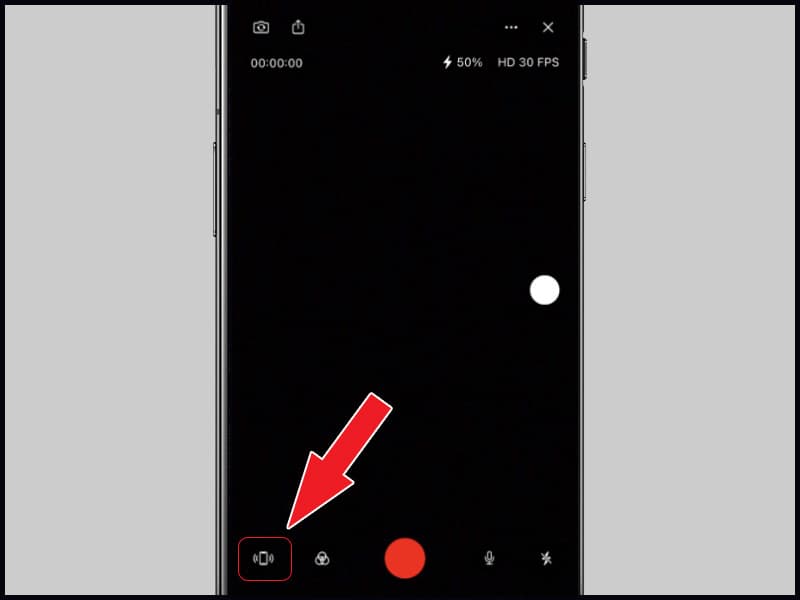 Lighting Equipment for Mobile Streaming
If you are streaming late at night or from a location with poor lighting, it might be difficult to get good quality footage without some help. Having portable lighting equipment can make a big difference for both viewers and your mobile streaming experience.
A simple ring light with a tripod will a great assistant if you want an affordable option. You can start with a combo of a tripod stand and a ring light for about $20 or $40. Most ring lights have the ability to adjust color and brightness, which gives you more control over the lighting.
UBeesize Selfie Ring Light with Tripod Stand. Each light setting can be dimmed down or brightened up about 5x up or down. So there are about 15 different light settings included. There are also four different heights it can be set to. The remote is simple to use and it responds fast every time you press. Overall, this is a great price for what you get.
GIXIYIDY Selfie Ring Light, LED Light Ring with Stand. This ring light lits up the face pretty well and makes the face more visible. It also has 3 different light modes and various lighting brightness levels, making the light throw blend in with the room lighting to provide a soothing ambiance. As for game streaming, the lighting is superior honestly. The overall sturdiness, compatibility, and various options make this product deserve your attention.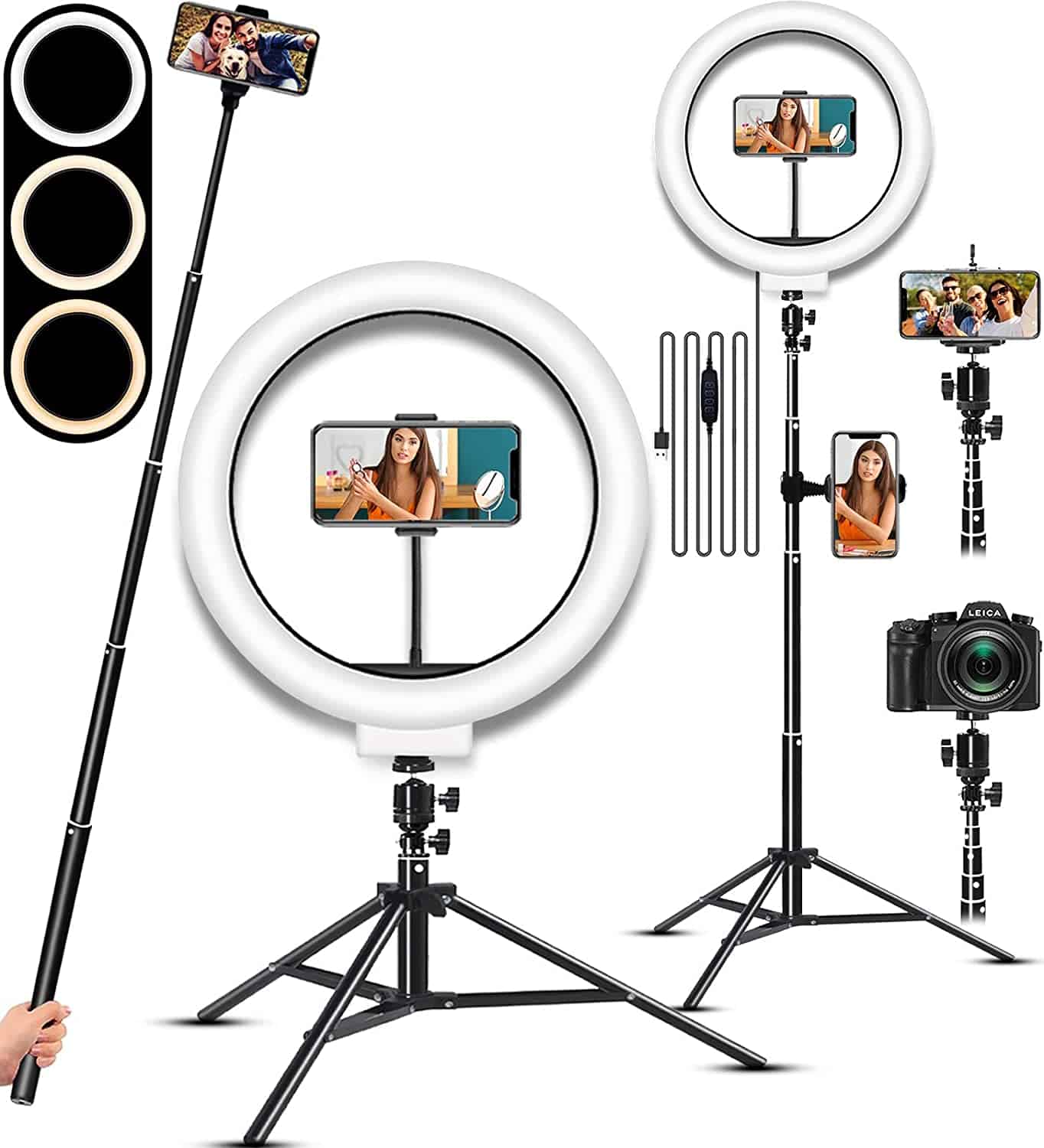 Battery Backup
For mobile live streaming, it's necessary to have a battery backup or a portable power bank. Running out of battery in the middle of a game or sports match while you're streaming can be a disaster for a beginner streamer.
SSENBONO Solar Power Bank 30000 mAh. This solar phone charger supports fast charging about 6 times after a full charge. It is also compatible with most mobile devices that support 5W wireless charging. The outer case of solar powered charger is made of durable ABS + PC material, which greatly protects the battery from crashes or drops.
Mregb Solar Power Bank 42800 mAh. This power bank uses high-density batteries to load a larger capacity without changing the volume and weight. With more than 1600+ charging life cycles, it is very reliable and durable. Thanks to strong ABS material, chemical resistance, heat resistance, etc., so can you no longer worry about damage caused by sudden crashes or drops.
Extra Mobile Streaming Equipment
Mobile Game Controller with Cooling Fan
If you choose gaming as your main streaming content, especially FPS games, a mobile game controller with a cooling fan is a must-have piece of equipment. The fan can help the phone avoid overheating when playing games and protect the phone's battery by keeping it cool. With the controller, your fingers' operation will become smoother and you can set up different buttons to control your character in the game much easier.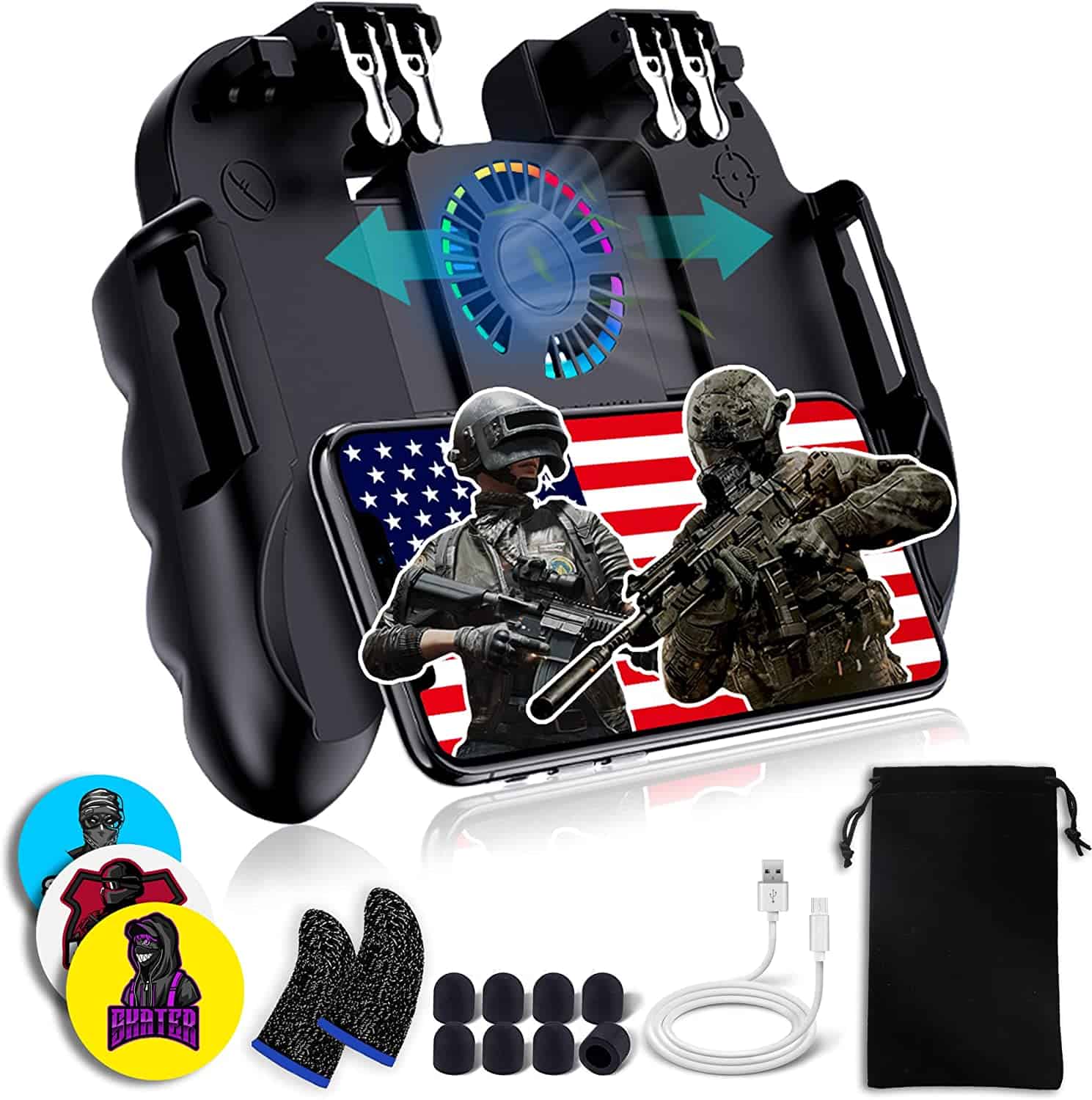 Auto Face Tracking Phone Holder
Auto Face Tracking equipment is a great choice when you live stream yoga, makeup, or cooking shows. You can comfortably focus on your activities without having to manually adjust the camera to keep you centered in the frame.
Camrola Auto Face Tracking Phone Holder. This face tracking phone holder has an AI computing system that can automatically recognize and track your face or body, 360° rotate steadily with your movement. You can rotate the 360° clamp in any direction, as well as adjust the neck to a horizontal or vertical camera mode at multiple angles.
YENDILI Auto Face Tracking Tripod Phone Holder. All of the threading for the tripod/ phone holder is good. Everything fit securely and steadily, with the phone holder tightening to the right spot to line up with the tracker's motion detector. This 360-rotation phone holder functions with 360° horizontal free rotation and 180° vertical rotation. Besides, its clamping width can be extended to 3.5 inches, which fits most iOS or Android devices available in the market.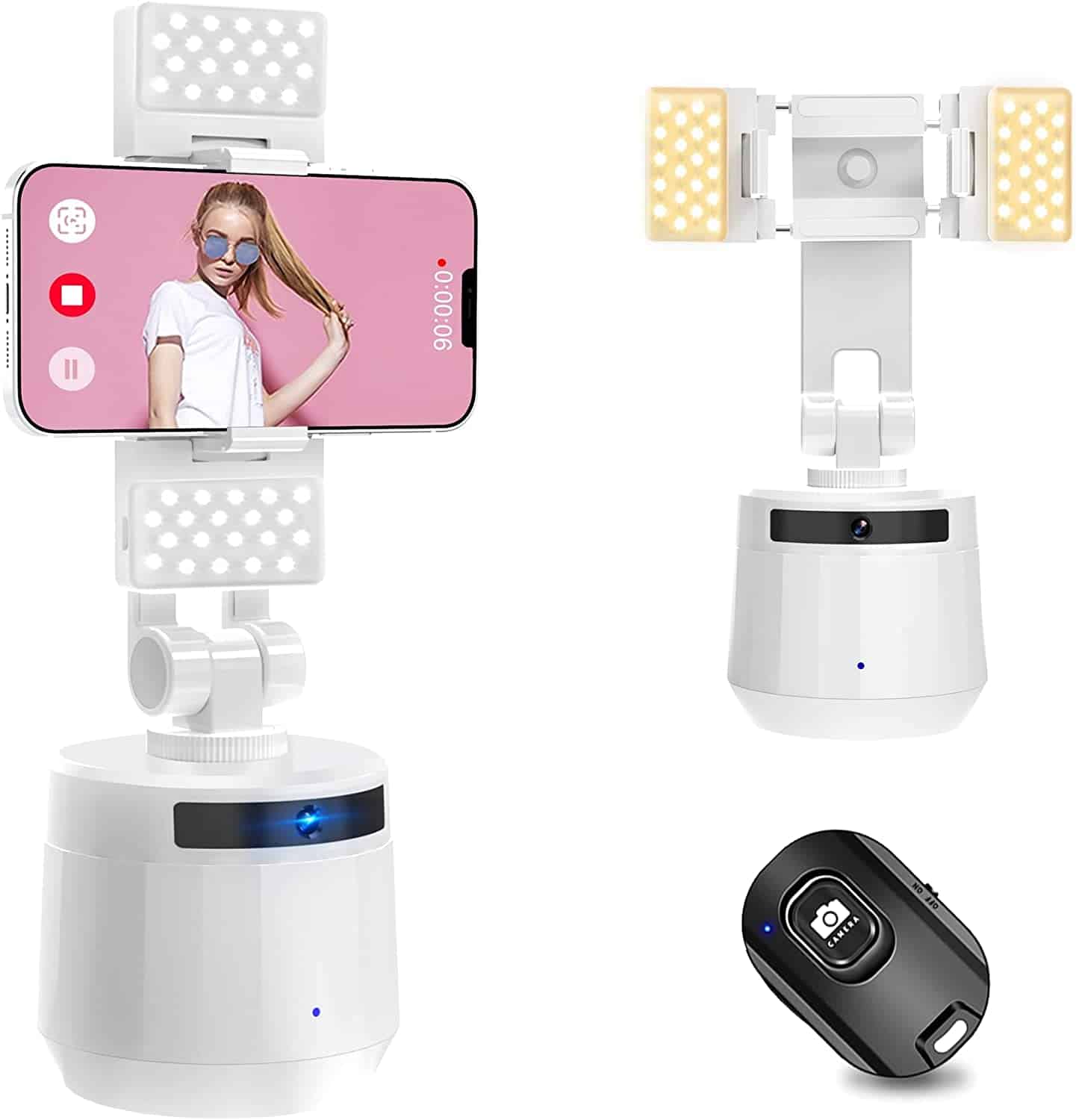 In short
Choosing the right mobile streaming equipment for beginners is the key to getting a good-quality broadcast from your smartphone or tablet. Of course, you can live stream alone with your phone but considering the benefits of these types of equipment can give you a good start on the road to becoming a professional streamer.