This post is also available in:

Tiếng Việt (Vietnamese)

日本語 (Japanese)

ไทย (Thai)

Português (Portuguese (Brazil))

हिन्दी (Hindi)

Indonesia (Indonesian)

Русский (Russian)
Dailymotion is a video sharing platform founded in France in 2005. After almost 20 years of development, Dailymotion has become very popular with over 250 million monthly visitors and 3.5 billion views per month on Around the world. Similar to Youtube, Dailymotion allows users to live stream and make money from its platform.
Whether you're a content creator, marketer, or business owner, live streaming on Dailymotion can help you connect with your audience in real-time and grow your brand. Here's how to get started:
How to Live Stream on Dailymotion
To live stream on Dailymotion, you first need to become a Partner and upgrade to Advanced account. Then follow these steps below to create a live stream.
Step 1: Logging into your Partner account and go to your Daily Motion Studio > Media > Live streams.
Step 2: Click on the New live stream button and fill out the necessary information such as title, category, language… Then click Next to continue.
Step 3: Here you will see the unique Stream URL and Stream Key of your channel. Copy them and open Live Now app.
Step 4: After entering Live Now app, choose RTMP and paste Stream URL and Stream Key to the appropriate fields. Finally, click Next to configure your settings and go live on Dailymotion.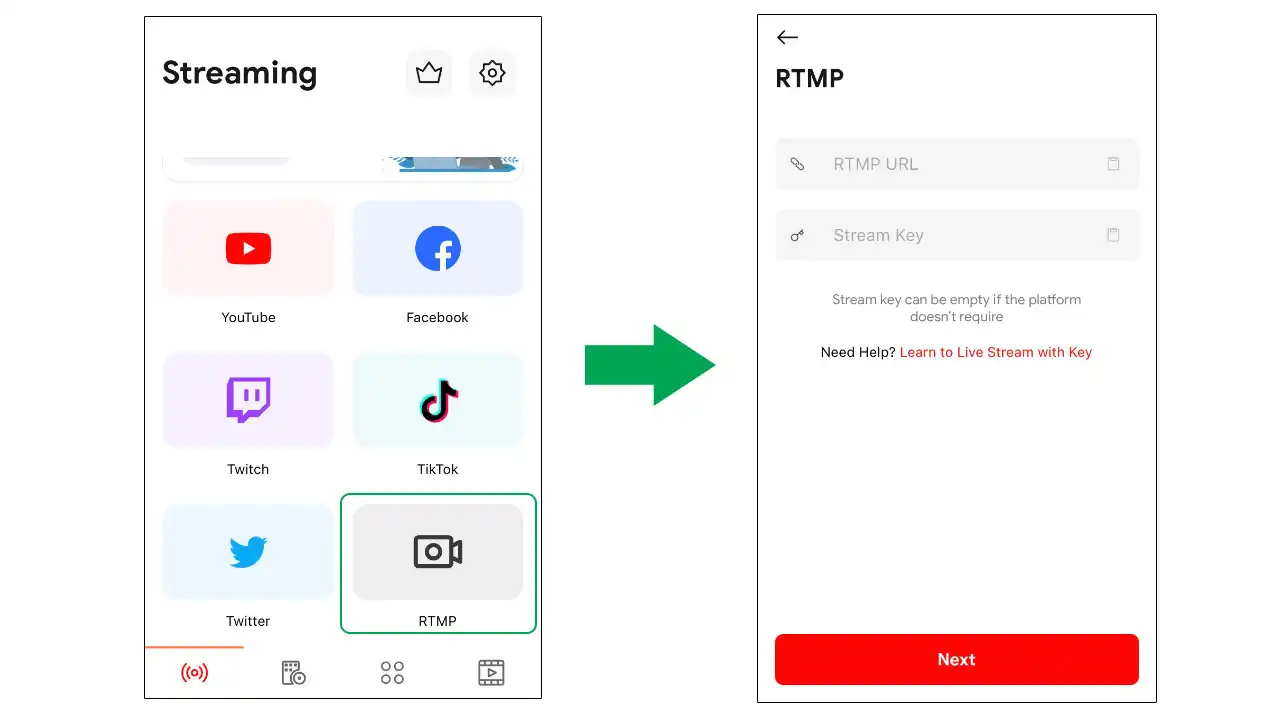 Benefits of Dailymotion live streaming
Wide reach: Dailymotion is a popular video sharing platform, with over 250 million unique monthly visitors. This means that your live stream has the potential to reach a large and diverse audience.
Monetization options: Dailymotion offers various monetization options for creators, including advertising revenue, pay-per-view, and subscriptions. This makes it an attractive platform for those looking to earn money from their live streams.
High-quality streaming: Dailymotion has a strong infrastructure that ensures stability, beauty and high quality, even for high-traffic live streams. Your audience and fans can enjoy a smooth viewing experience without lag.
Analytics tools: Dailymotion provides creators with detailed analytics tools that enable performance tracking and decision making to change their content to better suit their audience. This data includes data on viewer engagement, audience demographics, and monthly revenue.
In short
Live streaming on Dailymotion can be a powerful tool for content creators, businesses, and marketers looking to reach a wider audience. By following these simple steps, you can start streaming on Dailymotion and engaging with your audience in real-time. So, what are you waiting for? Get started today and start growing your brand!