This post is also available in:

Tiếng Việt (Vietnamese)

日本語 (Japanese)

ไทย (Thai)

Português (Portuguese (Brazil))

हिन्दी (Hindi)

Indonesia (Indonesian)

Русский (Russian)
Nimo TV is a popular live streaming platform that allows users to stream their gameplay, vlogs, chatting, and other content. To start streaming on Nimo TV with Live Now app, you need to obtain a Stream Key, a unique identifier that connects our app to your Nimo TV account. In this article, we will provide a step-by-step guide on how to get the Nimo Stream Key.
How to Get Nimo TV Stream Key
If you're not a streamer on Nimo TV, you first need to register and create your channel.
Step 1: After logging in, click your profile picture. Then click on the Dashboard below "I'm a streamer".

Step 2: Read the Streaming Service Agreement of Nimo TV and select Confirm.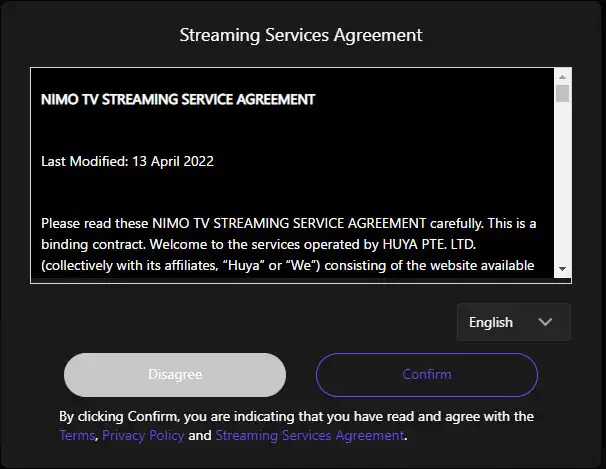 Step 3: Enter your Channel Title, the game you want to stream and the language you use on your live stream. Write an announcement if you want and click Update Information.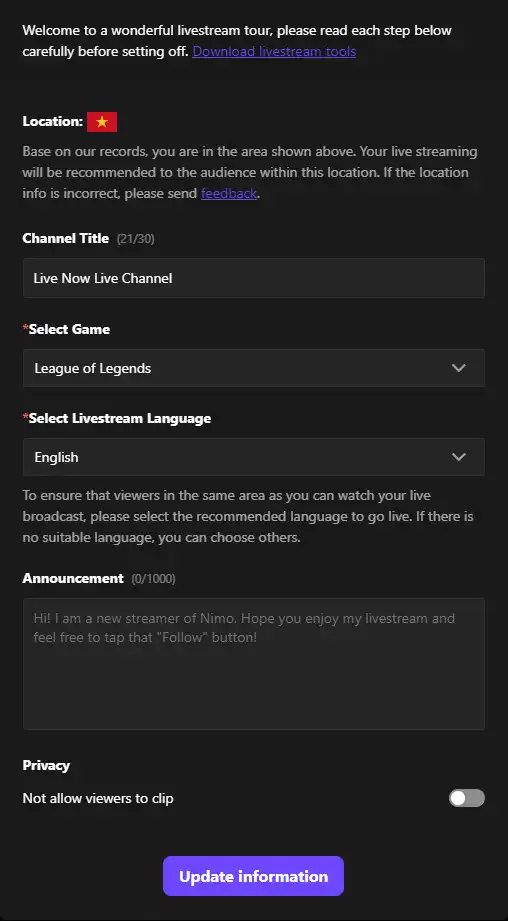 Step 4: Click on Preferences > Stream. You will now see your unique Server URL and Stream Key on the right. It's important to keep your stream key private and not share it with anyone to prevent unauthorized access to your channel.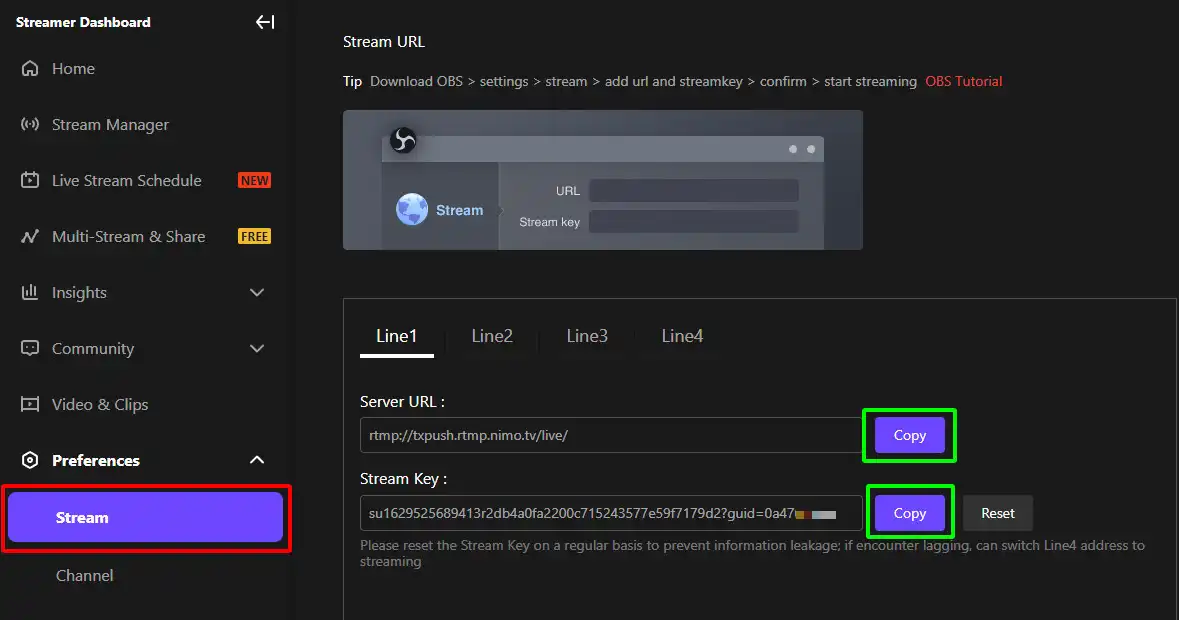 If you're already a streamer, you can go directly to the Stream URL after clicking on your profile picture.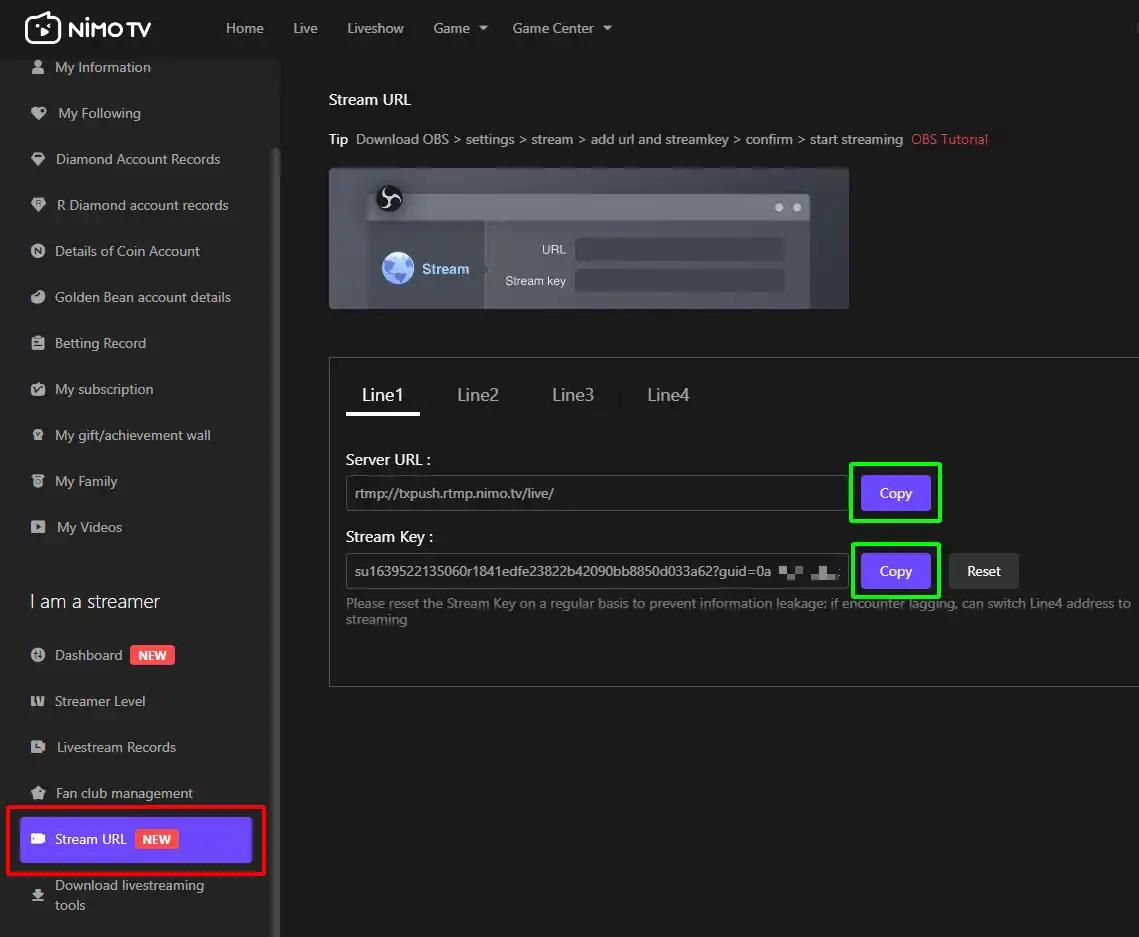 How to Use Live Now App to Live Stream on Nimo TV
After getting the Nimo TV stream key, the next steps are very easy. Now, go to our Live Now app and click RTMP.
Next, copy the Server URL and paste it on RTMP URL. Copy and paste Stream Key. Finally, click Next to start streaming on Nimo TV with our app.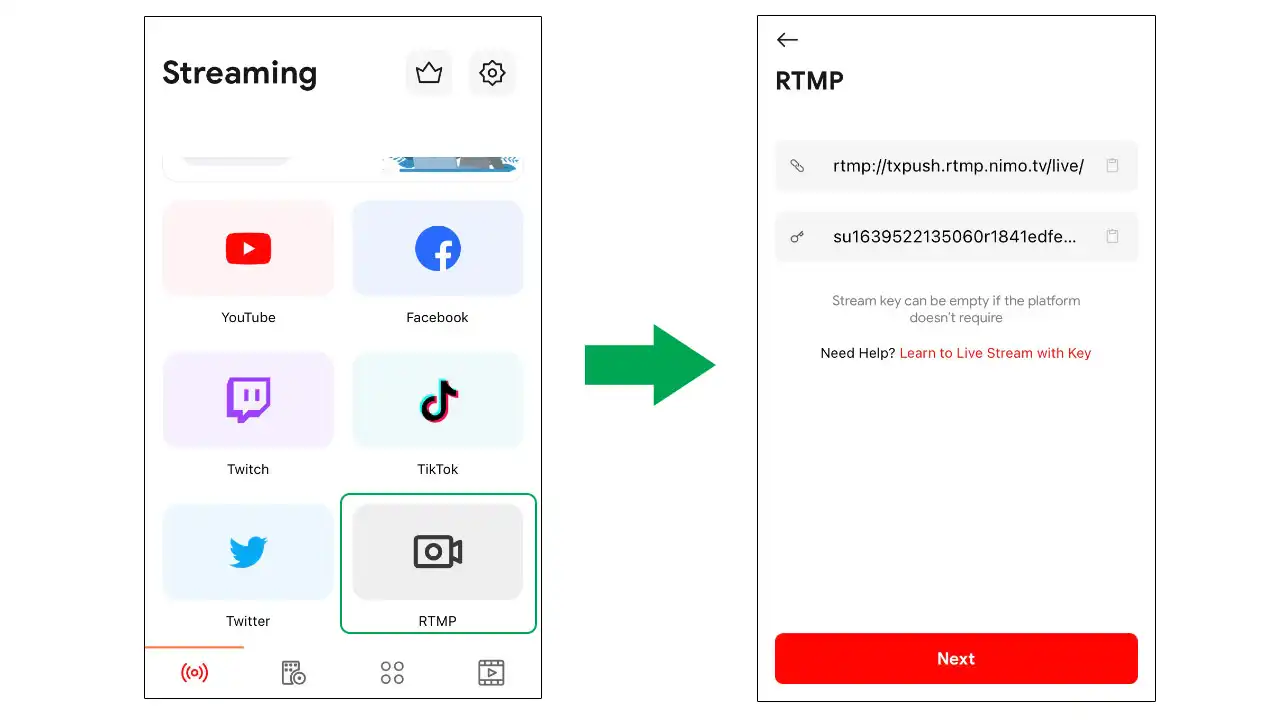 In short
Getting the Nimo Stream Key is a simple process that allows users to start streaming on a third party app. By following the steps outlined in this article, your can easily obtain your Stream Key and start live streaming with our useful features on Live Now app.