Are you looking for a free live streaming app? If the answer is yes, let's discover the freedom of live streaming with Live Now's Free version, where you can live stream without spending a dime. How? Through our Points system – a simple, accessible way to earn and use points for mobile streamers.
How Free Streaming Version of Live Now App Works
In the Live Now Free version, you will utilize our Points system to unlock the live streaming time. No subscriptions, no fees. Each 50-minute live stream consumes 100 points. Here's how you can earn points from our app.
1. Watch Ads for Daily Points
You can watch ads within the app and earn up to 200 points daily. This not only provides an easy way to accumulate points but also supports our app's sustainability.
2. Daily Check-In
A simple daily check-in rewards you with 50 points. Consistency is key, and Live Now values users who make us a part of their daily routine.
3. Share the App
Share the Live Now app once daily grants you 100 points. Help us spread the word and earn points – it's a win-win.
4. Invite Friends, Earn Together
Invite friends, and you both earn. Receive a cool 100 points for every friend who joins through your invite.
With such a points system, you only need to regularly perform the first 3 tasks every day to get 3 hours of free live stream. This is also the amount of time recommended by platforms like Twitch for streamers to attract and grow new fans.
If you need more than 3 hours of live streaming per day, simply invite a friend to download the Live Now app and both will receive an additional 100 points. And you will have 4 hours of live streaming. Is it not enough? Don't worry.
Points can also be accumulated over days. Therefore, you can rest 1 or 2 days a week and have enough time to live stream for more than 3 hours on the remaining days. Of course, you still have to enter Live Now app every day to do tasks to earn points.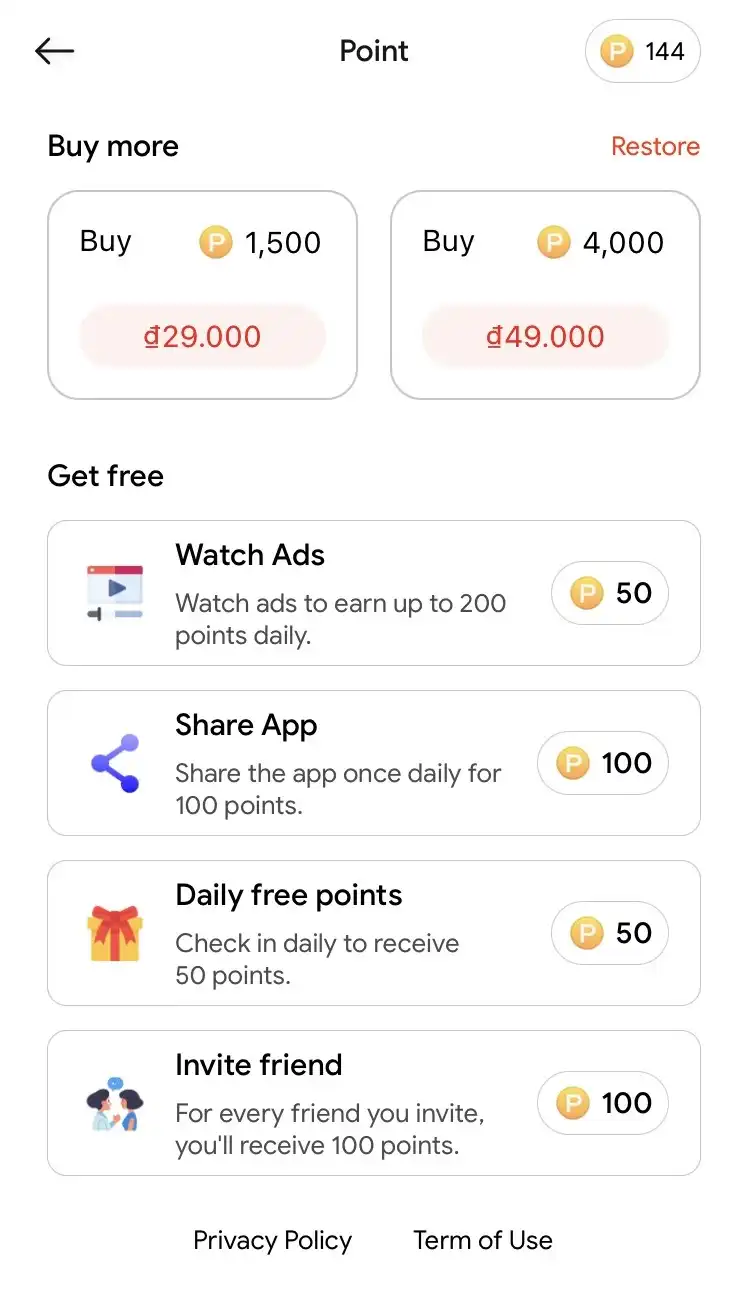 Your Points, Your Upgrades
In the next update, Live Now will also let you use your points to upgrade premium Themes, Shield, Pause overlay, and many more.
Premium Themes – Style Your Stream
Transform your stream's look with our exclusive Premium Themes. Whether you're into gaming, travel, or fitness, there's a theme to match your style. Use your points to unlock these visually stunning upgrades and make your stream uniquely yours.
Shield – Protect Your Account Information and Password
Worried about every time you enter your ID and password while live streaming? Worry no more. Use your points to activate the Shield feature and create a protected zone for your streaming. Turn it on when you want to enter your information and then turn it off. Everything is safe.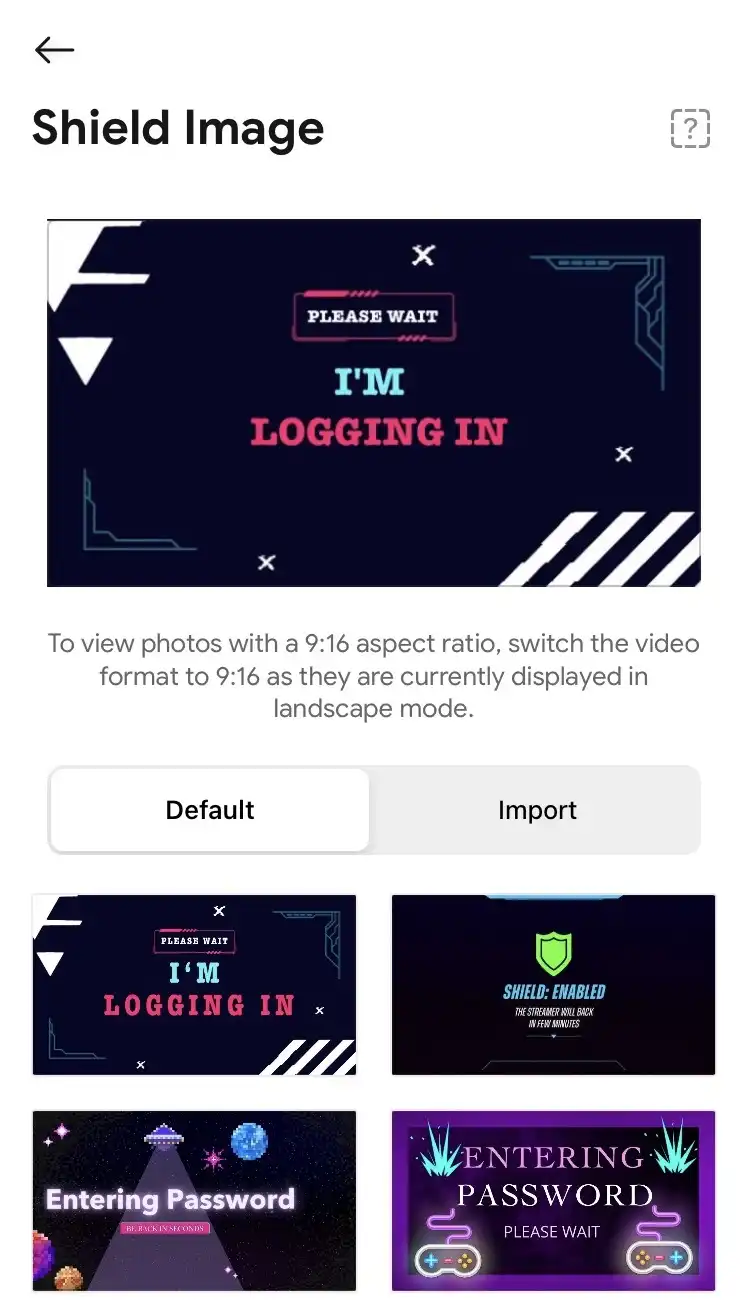 Pause Overlay – Take a Break in Style
Sometimes you need a break, and with the Pause Overlay, you can do it with flair. Use your points to access captivating overlays that let your audience know when you're taking a breather or going out to receive a package.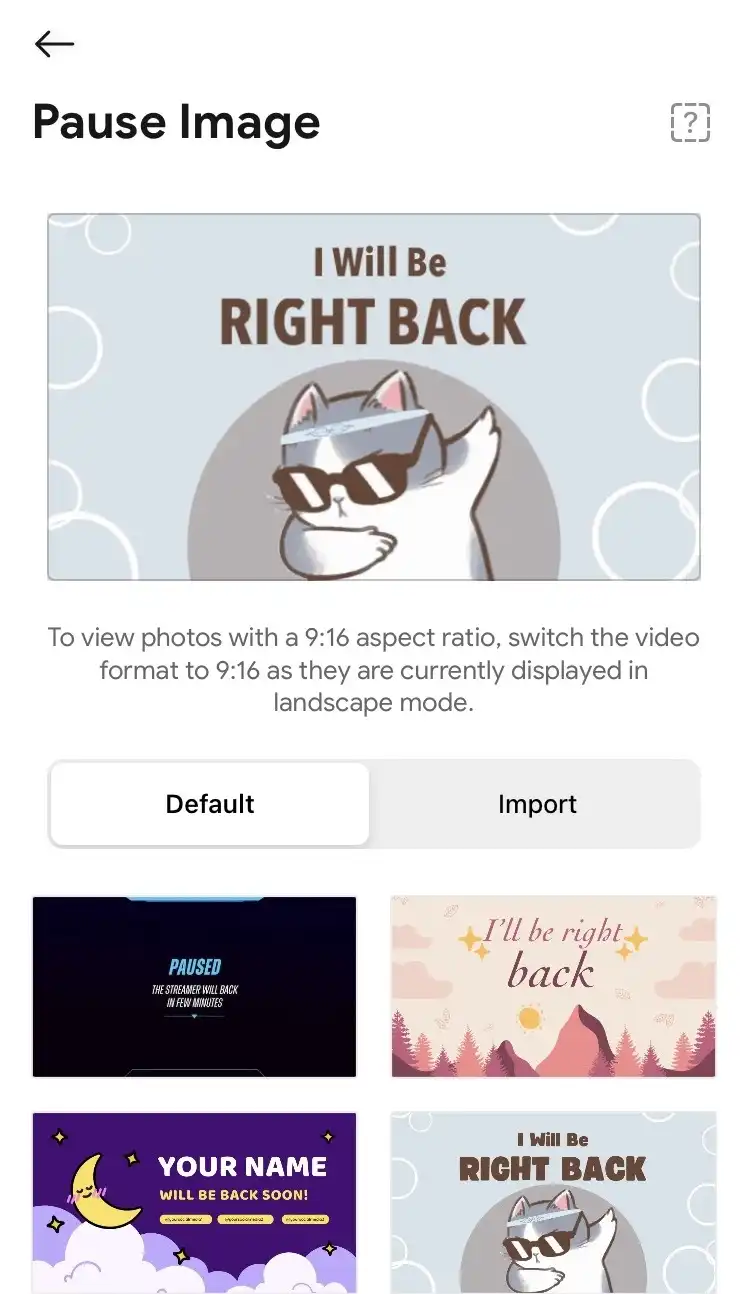 Read more: How to use Themes, Shield, and Pause overlay on Live Now