This post is also available in:

Tiếng Việt (Vietnamese)

日本語 (Japanese)

ไทย (Thai)

Português (Portuguese (Brazil))
Step 1. Open an internet browser on your Mac or PC and head to Twitch, and log in if you aren't already.
Step 2. Click your circular profile icon in the top-right corner, and select "Creator Dashboard" from the drop-down menu.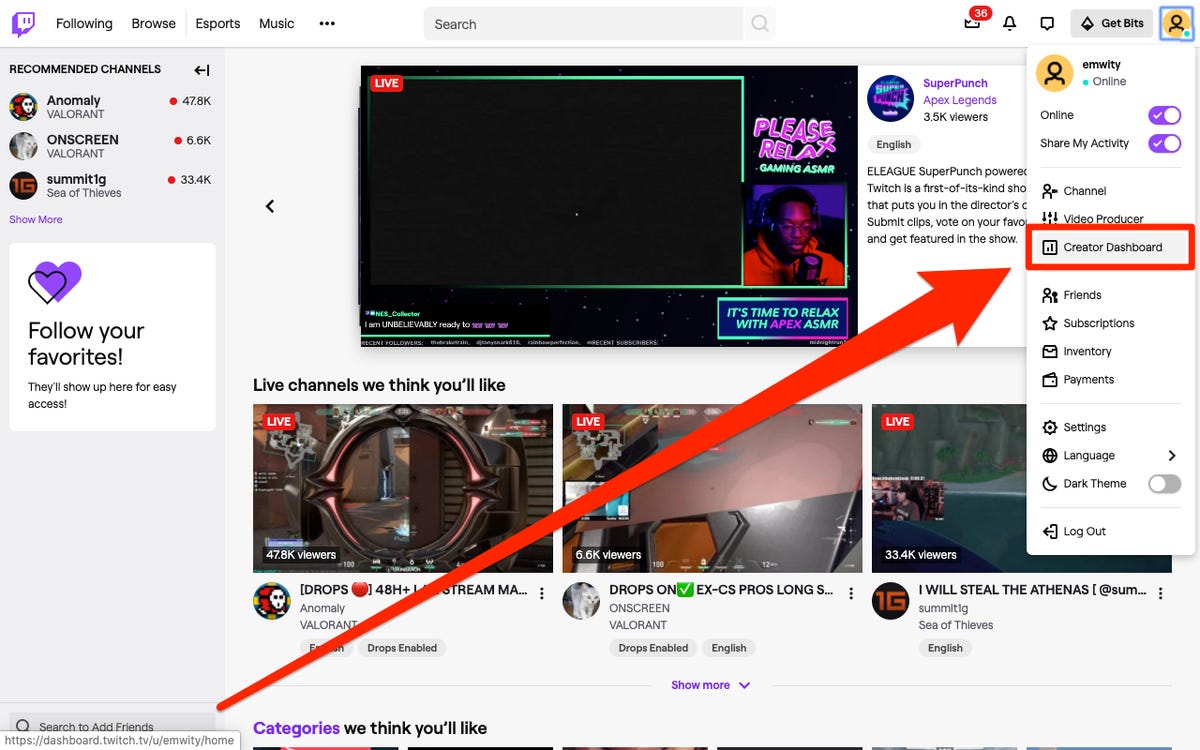 Step 3. On your Creator Dashboard, click the gear icon on the left side of the screen that's labeled "Preferences". If you don't see it, click the three horizontal lines in the top-left corner of the screen to reveal it.
Step 4. When you click "Preferences," more options will appear under it. Click "Channel".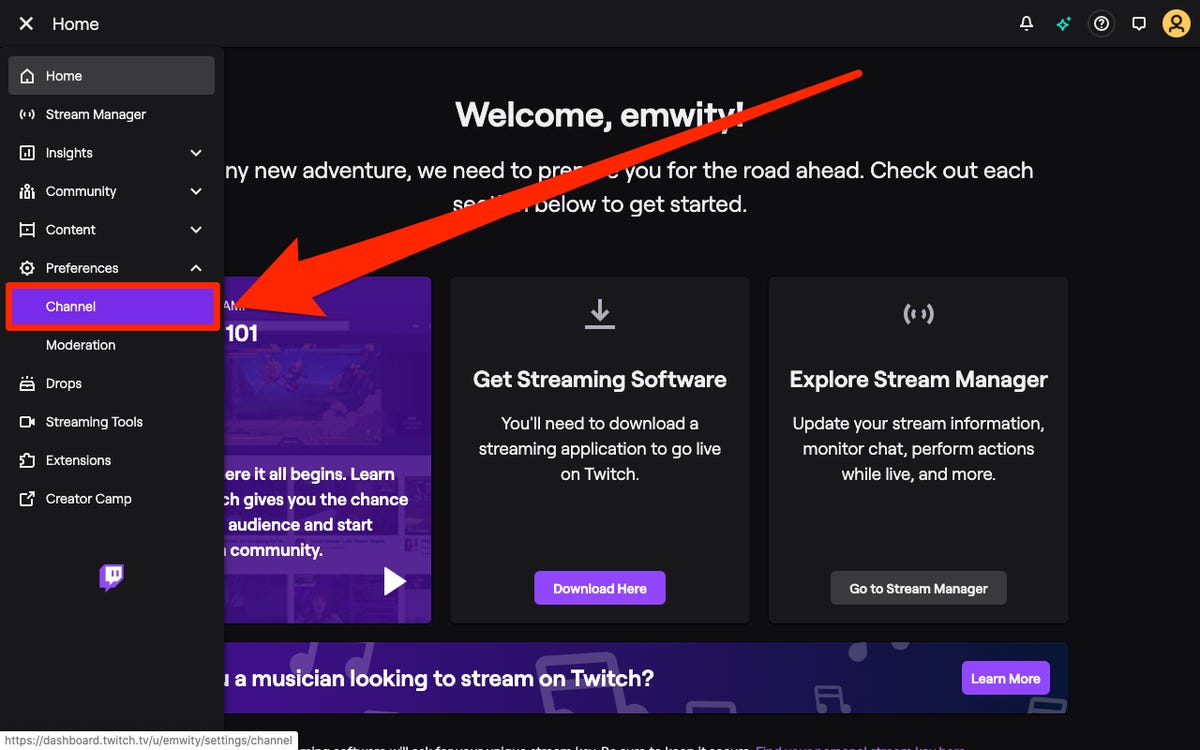 Step 5. You'll see a page titled "Stream Key & Preferences". Your stream key will be at the top. You can copy your stream key without seeing it by clicking "Copy", or click "Show" to reveal and copy it manually.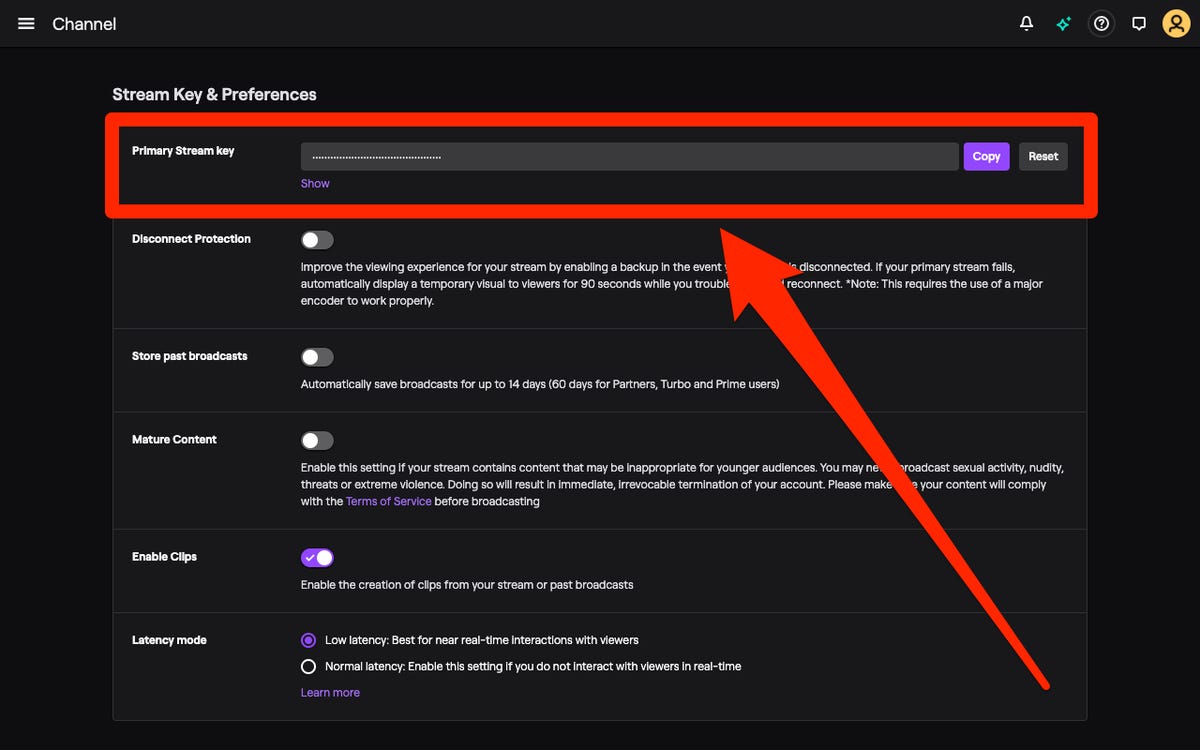 Step 6. Paste this Stream Key to the Live Now app when you're ready to start streaming.