This post is also available in:

Tiếng Việt (Vietnamese)

日本語 (Japanese)

ไทย (Thai)

Português (Portuguese (Brazil))
It's so easy to start streaming by pasting the Facebook Stream key.
Step 1: Go to Facebook Live .
Step 2: Click "Create Live Stream".
Step 3: Choose where you want to post your live broadcast.
Step 4: Select "Use a persistent Stream Key" if you want your stream key to be permanent. If this isn't selected, you won't be able to use this stream key again after the stream ends.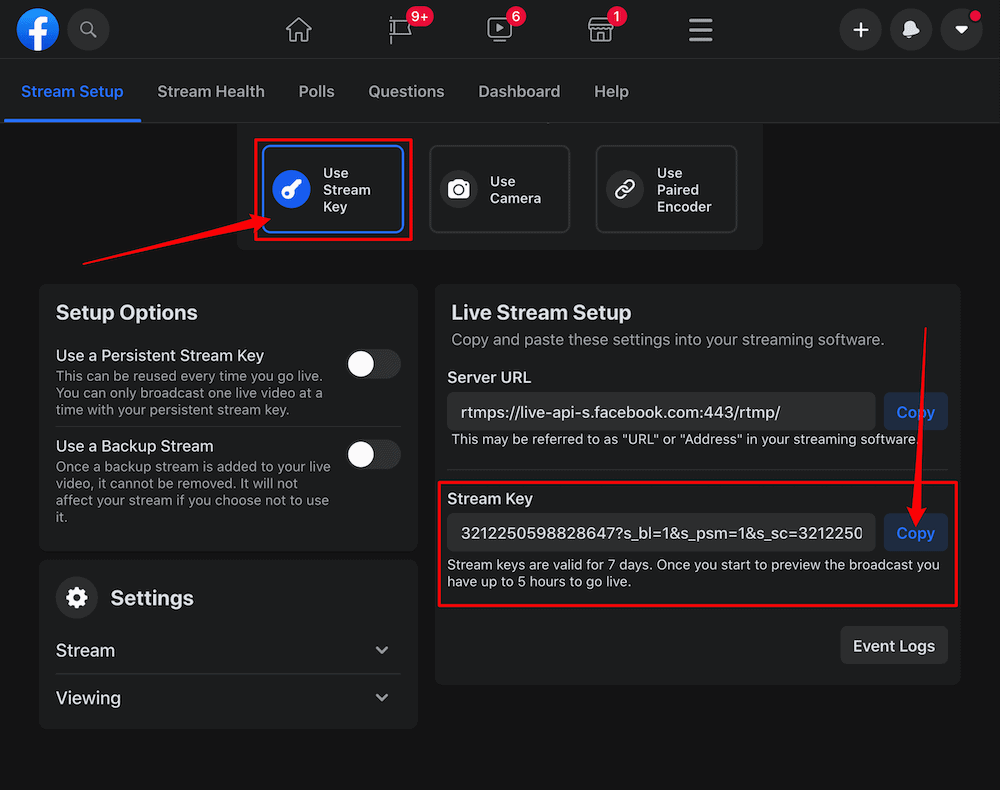 Step 5: Copy and paste the server URL and stream key or persistent stream key into the Live Now app and start the video stream from app. A preview screen will appear.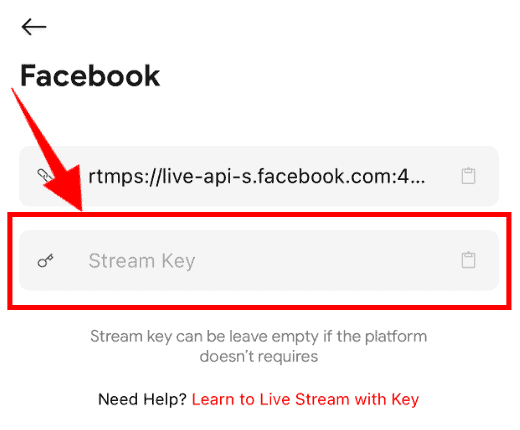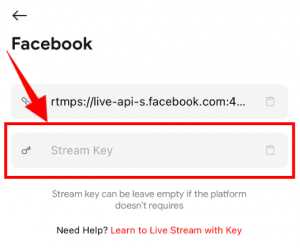 Step 6: Write a description & title of your live event.
Step 7: Click "Start Stream Now".
Step 8: Press "Go Live" on Facebook after the stream started from the Live Now app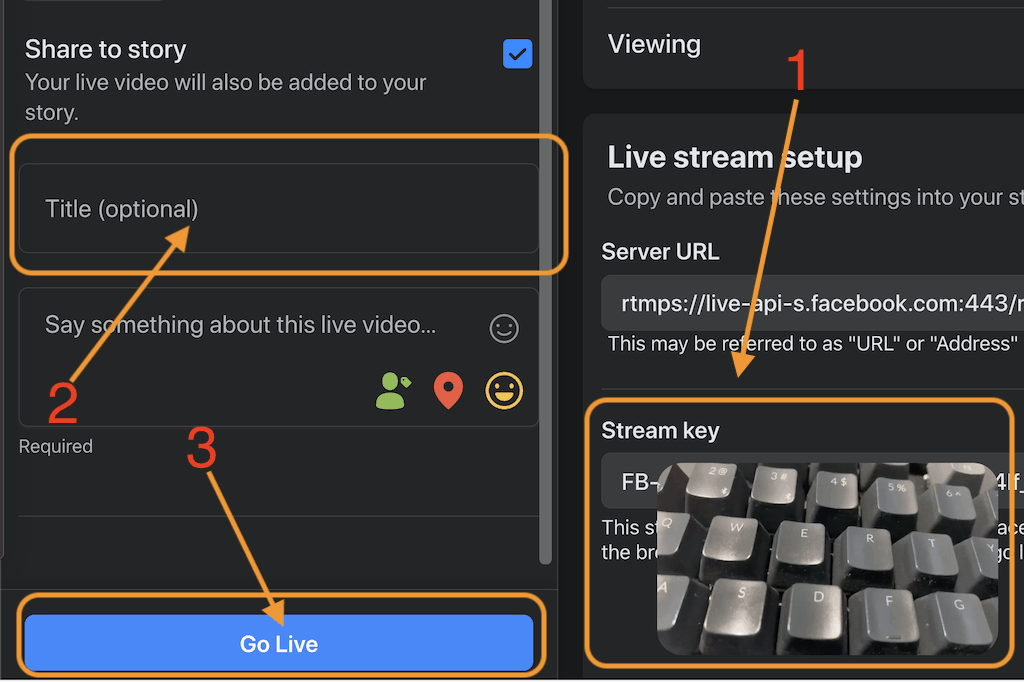 If you want to schedule your broadcast for later, click Schedule Live Video Event.