This post is also available in:

Tiếng Việt (Vietnamese)

日本語 (Japanese)

ไทย (Thai)

Português (Portuguese (Brazil))
Please note, this feature is not available for everyone.
Requirements
1) Must be 18+ years or older and
2) Must have at least 1,000 followers.
Some users may meet these requirements and still not have access to the live streaming feature. In this case, coming soon, TikTok will allow users to apply for live streaming access. In the next iteration of our integration which will be introduced soon, the minimum age requirement will be lowered from 18+ to the region's minimum age. We'll update this blog when we have more information.
How to live stream from TikTok using Live Now
To live stream on TikTok from a mobile, make sure to first download the Live Now app.
Download Live Now for iOS
Download Live Now for Android
Open, Live Now app, select RTMP.
Get stream url & stream key from Tiktok then past to the Live Now app
Get stream key on Tiktok
Press the plus signal "+", as if you were to add a video, and go to the tab "live". Then, click on "Go Live"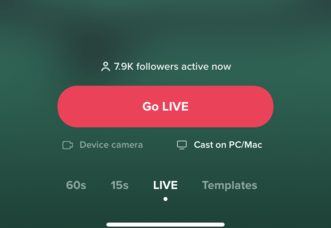 After clicking in "Go Live", you will see a screen with "Server URL" and "Stream Key". These are the data that you will need to configure on the Live Now app for binding your TikTok account.
Live stream or stream game on the Live Now
After past stream URL & stream key, press Next -> Select Stream Source:
– Stream Camera
– Screen Broadcast (Game live streaming)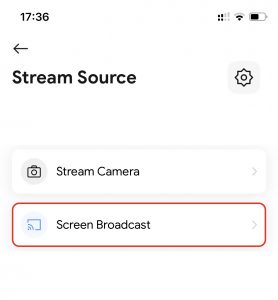 Good look!