This post is also available in:

Tiếng Việt (Vietnamese)

日本語 (Japanese)

ไทย (Thai)

Português (Portuguese (Brazil))
All you need is get access to Live now app & copy the Youtube Stream Key to start streaming!
Step 1: Click "Login to Youtube". Create a YouTube account if you haven't already.
Step 2: You can't live stream on YouTube until you verify the account with a linked mobile number. Head to the verification page, log in to your account and follow the on-screen instructions.
Note: Enabling your first live stream may take up to 24 hours
Step 3: Once verified, it's time to head to YouTube Studio. You can do that by logging in directly with this link or by selecting the Camera icon on YouTube and selecting Go Live.
You can login YouTube account on the Live Now app to manage your schedule & create events. Menu may look a bit different depending on how you are accessing YouTube, but all the features should be there.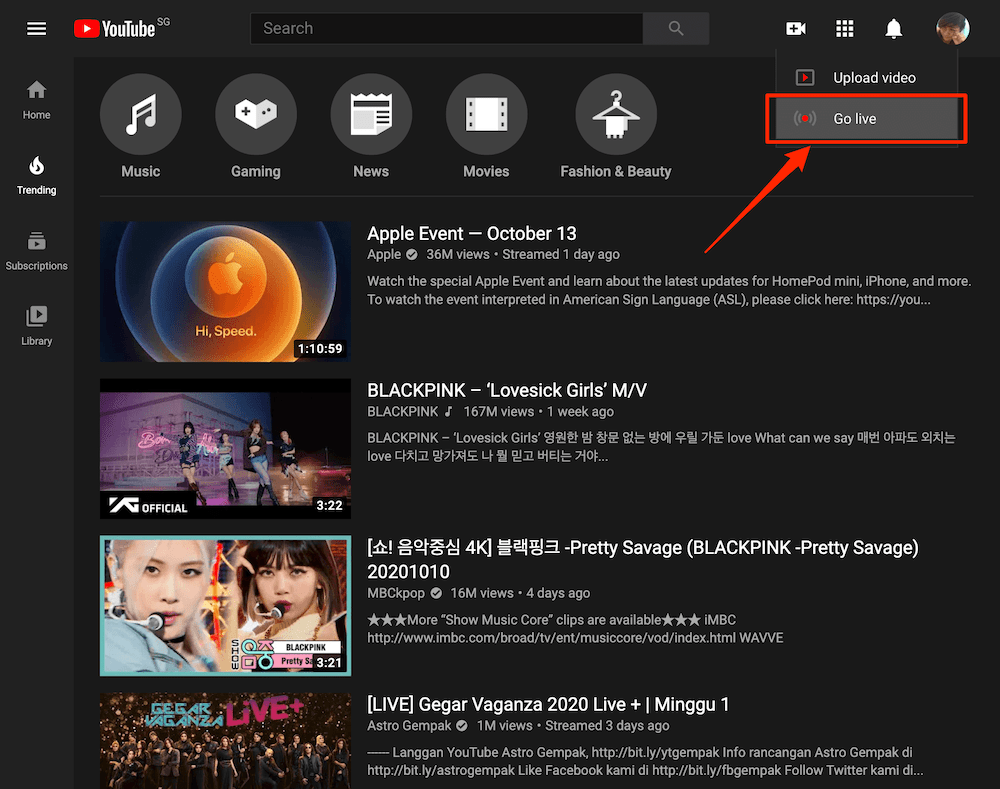 Step 4: Now select Stream, and check to make sure that all the settings are correct and that the video is properly titled and described (this is great for video SEO and important if you want maximum visibility). The video should always be on "Public."
If you are online using the web version, you can simply go to Live Streaming > Stream Now to begin.
Step 5: When ready, select Create Stream.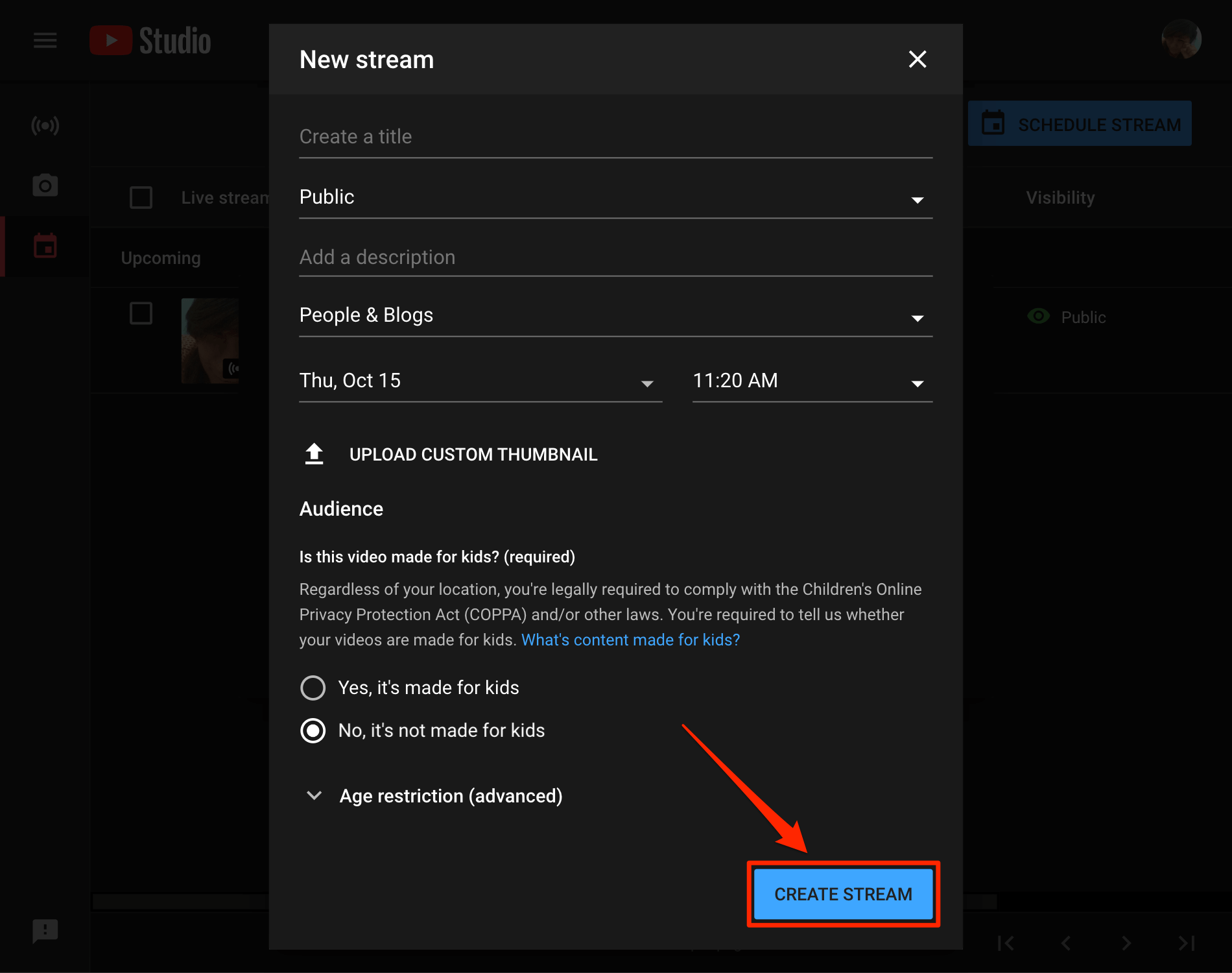 Step 6: With your stream created, a control panel will provide a preview window and tabs for stream settings, analytics, and stream health. The Stream Settings tab is open by default. Look directly under the label to find the stream key you need for the
Click Copy to send the 16-character string to the clipboard & Paste it to "Stream Key" field on Live Now app .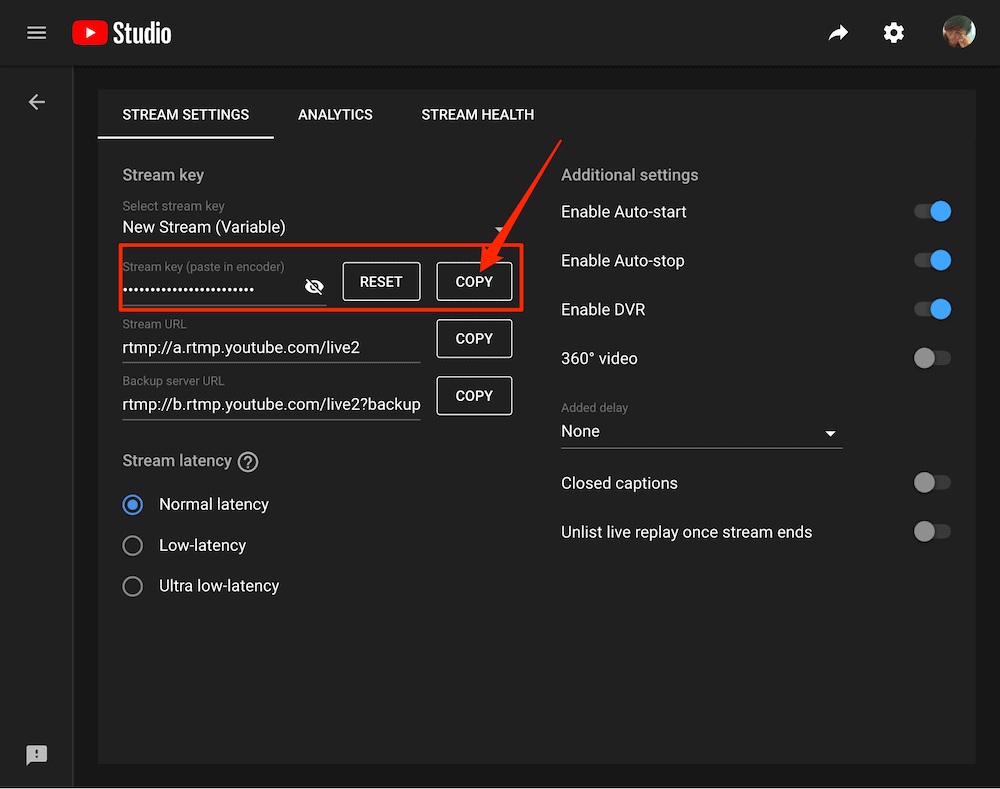 Note: Whatever you do, keep this number secret. You don't want anyone else to have it since they could stream on your account without your permission.
Step 7: Back to Live now app & Paste to Stream Key field for streaming.